Under the microscope with Joseph Jammal, Chief Operating Officer of Cisbio Bioassays
Drug Target Review talks to Joseph Jammal, Chief Operating Officer of Cisbio Bioassays, to find out more about assay developments and future innovations in this area of drug discovery…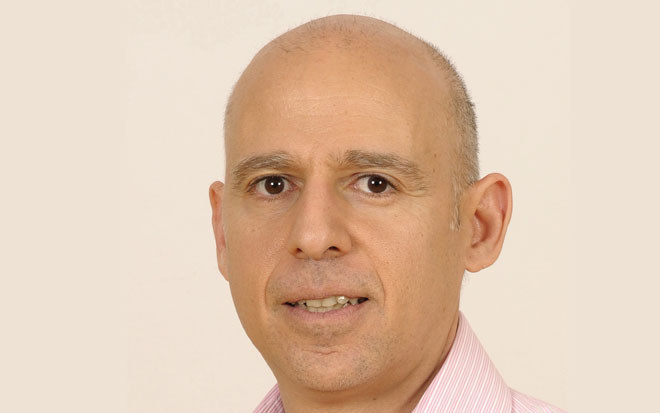 How does HTRF technology benefit researchers working in drug discovery?
Homogeneous Time Resolved Fluorescence (HTRF), the most commonly-used assay technology, pioneered the use of time-resolved FRET for high-throughput screening. It was Cisbio Bioassays' proprietary technology back when we entered the drug discovery business in the mid- 1990s. Today, HTRF has become the gold standard for most researchers involved in drug screening programs and its use is still expanding in a number of key research institutes worldwide. As a global company with over 40 years' experience in immunoassay design, our background is in in vitro diagnostics, a space where we still provide a portfolio of radioimmunoassays.
Do high-throughput screening developers collaborate with the end user in developing new assays?
Our motto 'Interaction is everything' encapsulates how we work with partners and customers. Not only do we provide assays that enable understanding of molecular interactions, but our scientific consultants also support customers' projects by daily interaction with them for assay implementation and training. Through our services teams in France, the USA, China and Japan we develop new assays for scientists' targets of interest, and recommend the right strategy to ensure their assays are fully optimised. Finally, we have collaborated with equipment manufacturers for over 10 years to create HTRF-validated plate readers, enabling our customers to access laboratory instrumentation designed for optimum performance with HTRF assays.
Do assays have potential beyond target-based screening?
HTRF is celebrating its 20th birthday and is still the leading technology in high-throughput screening. Beyond HTRF and its application to target-based screening, we have expanded our application areas to basic research, and optimised a number of high-performance tools for cell-based signalling studies, for example. We are also specialising in developing assays for therapeutic indications such as diabetes, neurodegeneration and rare diseases, and have recently introduced an insulin assay. This robust assay enables researchers to use less of their precious samples, such as mouse serum, and is quicker and easier to set up and run than many existing assays.
Which kinds of drug discovery assays do you focus your research on?
We have just launched a dedicated website for CNS research, which features assays that do not require washing steps for Alzheimer and Parkinson's disease biomarkers including Tau, LRRK2 or α-synuclein. GPCR investigation, of course, is still one of our primary focuses as it applies to most pathologies and we are the only company to provide such a global approach with a single cell-based technology, from receptor binding to downstream functional readouts, which is particularly appropriate for applications such as biased signalling investigation.
How will the assays landscape change in the future?
The drug discovery landscape is evolving, and we see an increasing demand for collaborative development of assays addressing new targets. Not only do we act proactively by identifying those needs, but also through our labs and scientific experts worldwide, we optimise a growing number of assay tools and provide them in an unbeatable turnaround time. Sourcing the right material and developing ready-to-use assays is our core expertise. We will capitalise on these capabilities to strengthen Cisbio Bioassays' position outside the pure screening space, extending into life sciences where we are confident we can continue to improve the customer experience in this area.
Sponsored by Cisbio Bioassays. See: www.cisbio.com/drug-discovery