New research sheds light on what influences target protein binding time
The length of time that drug molecules attach to their target protein varies greatly and impacts the protein's behaviour and drug efficacy. In a new study, scientists in Finland have identified some causal factors for this variance, with the hope it will bring clarity for drug developers.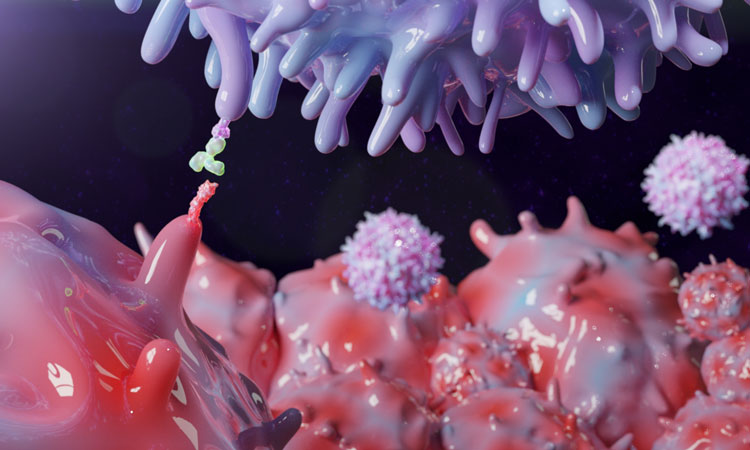 The success of a therapeutic depends on many factors but scientists from the University of Eastern Finland and University of Tübingen sought to pinpoint some precise influences to aid early-stage drug design. They identified that compounds of a similar nature behave differently in terms of the duration of time the molecules bind to their target proteins. In a bid to discover why, and how this residence time affects drug efficacy, they carried out a comparison study using computer simulations conducted on Finnish supercomputers.
The scientists in Professor Stefan Laufer's group at the University of Tübingen studied numerous small molecule kinase inhibitors for a protein kinase called p38a MAPK.
Reflecting on the computer simulation findings, Senior Researcher and lead author Tatu Pantsar from the University of Eastern Finland, said: "The simulations suggest that when a small molecule inhibitor is bound to the protein, the protein is more dynamic when the short residence time inhibitor is bound to it. This basically means that the protein moves more when it is binding the short residence time inhibitor, and less when it is binding the long residence time inhibitor."
A key finding, as reported in Nature Communications, was the impact of water molecules on the binding site residence time.
"These tiny yet abundant water molecules surrounding the protein appear to be really important. When the inhibitor unbinds the protein, water molecules will take their place in the binding site," Pantsar explained.
The observations on target protein behaviour and the role of water molecules were also confirmed with a structurally diverse small molecule kinase inhibitor with an extremely short residence time.
These findings could prove useful in the early stages of drug design.
Read about SEL120: a promising CDK8 kinase inhibitor here
"Now that we understand better the atomistic level reasons that define the drug residence time, it enables more rational small molecule design that can be applied in a drug discovery project if a long target residence time is desired," concluded Pantsar.
The findings were published in Nature Communications.