Grant awarded to research centre to create lab-on-a-chip technology
A research centre based at the University of Kansas has been awarded $6.6 million to create lab-on-a-chip technology for medical tests.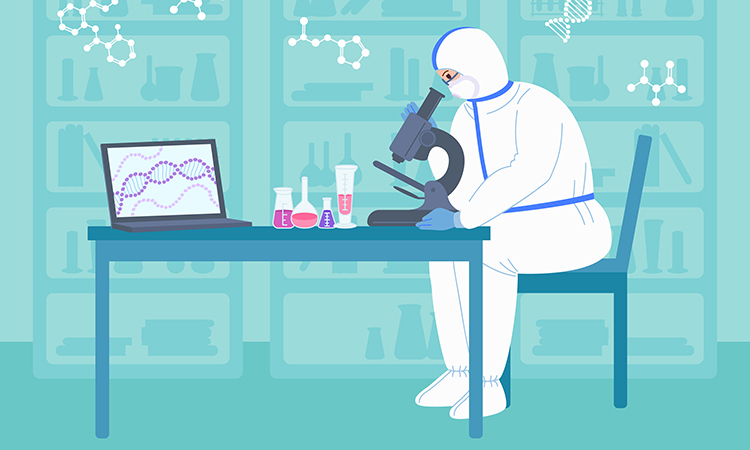 A research centre based at the University of Kansas, US, that develops rapid next-generation tests for a host of human ailments recently earned $6.6 million in continued funding over the next five years from the US National Institutes of Health's National Institute of Biomedical Imaging and Bioengineering (NIBIB) as a US National Biotechnology Resource (P41) Center. The grant has been awarded to the centre to create lab-on-a-chip technology.
The Center of BioModular Multi-Scale Systems for Precision Medicine, (CBM), takes small plastic chips made of the same material as a compact disc and transforms them into marvels of engineering and chemistry that quickly can detect hard-to-diagnose human diseases using saliva, urine, or blood from a patient. The liquid biopsies can detect circulating tumour cells, cell-free DNA, viruses, and vesicles that are released by biological cells associated with a particular disease.
"We develop little $2 widgets made from a plastic by injection moulding that can take a liquid biopsy sample and search for different types of markers that can help a physician manage disease," explained CBM director Steven Soper. "To give you an example, this little chip is used to isolate tumour cells out of the blood of cancer patients. A physician will take a sample of blood from the patient, put it into the chip to enrich the tumour cells from the blood sample — there's very few of them, maybe about 10 or so — and then we open those cells to look at the genetic composition to help decide: does the patient have a disease, how to treat the disease, is the patient responding to therapy?"
The researchers how that the lab-on-a-chip technology has the potential to improve and save lives, as well as benefiting patients while strengthening the Kansas economy.