Broadly neutralising antibody protects Syrian hamsters against Omicron variants
Researchers have found that a broadly neutralising antibody displays strong antiviral activities against Omicron BA.1, BA1.1 and BA.2.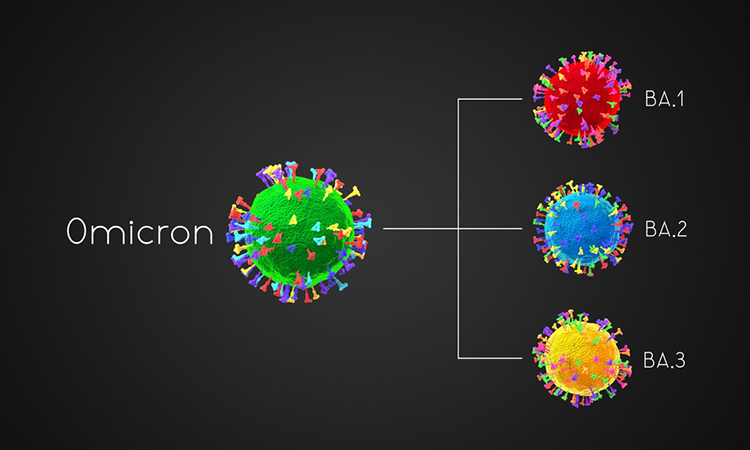 Researchers at the AIDS Institute, US, The University of Hong Kong (HKU), Department of Microbiology, School of Clinical Medicine, the LKS Faculty of Medicine of The University of Hong Kong (HKUMed) and the State Key Laboratory of Emerging Infectious Diseases, HKU, together with structural biologists at The Hong Kong University of Science and Technology (HKUST), have demonstrated that ZCB11, a broadly neutralising antibody derived from a local mRNA-vaccinee against the spreading Omicron variants of SARS-CoV-2, displays potent antiviral activities against all variants of concern, including the dominantly spreading Omicron BA.1, BA1.1 and BA.2.   Critically, either prophylactic or therapeutic ZCB11 administration protects lung infection against Omicron viral challenge in golden Syrian hamsters. The study was recently published in Nature Communications.
In the study, the team established an effective platform of cloning technology that natively pairs antibody genes from individual human memory B cells. Using this technique, the research team successfully discovered ZCB11 after screening 34 BNT162b2-vaccinees in Hong Kong and demonstrated that ZCB11 neutralises variants including Alpha (B.1.1.7), Beta (B.1.351), Gamma (P1), Delta (B.1.617.2) and Omicron (B.1.1.529) by testing both pseudo viruses and authentic live viruses. Importantly, ZCB11 administration protects lung infection against both live Omicron and Delta viral challenges in golden Syrian hamsters respectively, under both prophylactic and therapeutic conditions. Furthermore, the HKUST collaborative team deciphered the complex structure of ZCB11 and spike protein at atomic resolution using single particle cryo-electron microscopy (cryo-EM), revealing the unique molecular mode of ZCB11 action, which lays a solid foundation for upcoming structure-guided antibody and vaccine optimisation.
"The findings suggested that ZCB11 is a promising antibody drug for biomedical interventions against pandemic SARS-CoV-2 variants of concern," concluded Professor Chen Zhiwei, who led the study.