Blueprint Medicines to develop novel therapeutics targeting immunokinases
Under a collaboration with Roche, Blueprint Medicines will lead preclinical research and development through to Phase I proof of concept…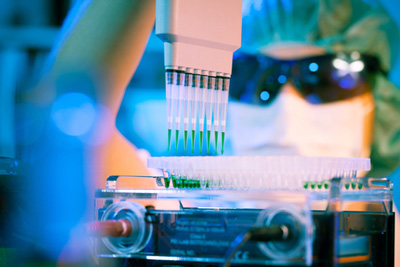 Blueprint Medicines has entered into a worldwide collaboration and exclusive license agreement with Roche for the discovery, development and commercialisation of up to five small molecule therapeutics targeting immunokinases.
Immunokinases are intracellular targets known to regulate numerous aspects of immune response and represent an important opportunity for potentially innovative approaches to enhance the immune system's ability to recognise and eradicate tumour cells. To date, cancer immunotherapies have demonstrated important clinical benefits. However, most cancer immunotherapies have focused on antibodies or combinations with existing approved therapies and have not yet targeted immunokinases with small molecules. This collaboration seeks to develop new mechanisms of modulating the tumour immune response by targeting immunokinases with the goal of enhancing response rates and broadening the utility of using cancer immunotherapies to treat additional cancer types.
Under the terms of the agreement, Blueprint Medicines will receive an upfront cash payment of $45 million and will be eligible to receive up to an additional approximately $965 million in contingent option fees and milestone payments related to specified research, preclinical, clinical, regulatory and sales-based milestones across all five potential programmes. Of the total contingent payments, up to approximately $215 million are for option fees and milestone payments for research, preclinical and clinical development events prior to licensing across all five potential programmes. In addition, the agreement provides for specified royalties and cost sharing.
Blueprint Medicines will lead preclinical research and development
Commenting on the collaboration, Jeff Albers, Chief Executive Officer of Blueprint Medicines, said: "We believe Blueprint Medicines' proprietary drug discovery platform and expertise in immunokinases, combined with our proven ability to move quickly through drug discovery, is a perfect complement to Roche's expertise with cancer immunotherapy biology and in developing and commercialising innovative therapies. Under this collaboration, Blueprint Medicines will lead preclinical research and development through Phase I proof of concept for all five programmes and retain US commercial rights for two programmes. We believe this highly collaborative relationship will enable us to accelerate our efforts in the emerging field of cancer immunotherapy and to continue building a leading biotechnology company."
The collaboration provides for the worldwide development and commercialisation of immunokinases in the field of cancer immunotherapy for up to five small molecule drug candidates as single products or possibly in combination with Roche's portfolio of therapeutics. Roche's rights are structured as an option, triggered upon achievement of Phase I proof-of-concept, for an exclusive license to each drug candidate developed under the collaboration. Blueprint Medicines will be primarily responsible for preclinical research and conduct of clinical development for each programme prior to any exercise of Roche's option for such programme. If Roche exercises an option for a programme, Roche will be responsible for subsequent global development for that programme through registrational clinical trials.