MedImmune explores a therapeutic lead for treatment of Type 2 Diabetes and obesity
SMI Reports (12.04.2016): MedImmune Senior Director for R&D to present keynote address on MED10382 at the 3rd Peptides Conference in London…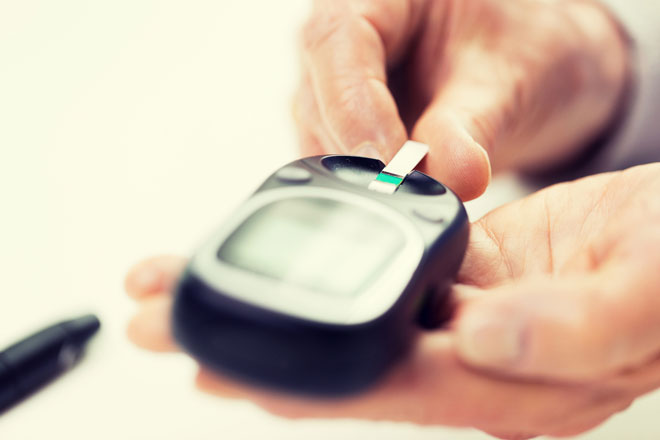 SMi's 3rd Peptides Conference and Exhibition returns to London on 6th and 7th of July. With peptide therapeutics at the forefront of drug development for treatment of various diseases due to their efficacy, safety and stability, SMi's 3rd Peptides Conference and Exhibition will provide the perfect platform to analyse and discuss recent advancements within the industry. Registration is now live on the website.
SMi is proud to announce that Lutz Jermutus, Senior Director for R&D and Product Development Team Leader at MedImmune, will be chairing the conference with Dan Teufel, Head of Chemistry at Bicycle Therapeutics Ltd. 
Mr Jermutus will be opening the conference with a keynote presentation which explores MED10382 as a promising therapeutic lead for the treatment of Type 2 diabetes and obesity. The presentation will provide an overview of pre-clinical and clinical development of the novel GLP1/glucagon co-agonist, as well as the mechanisim of action studies.
Other notable speakers include
Dan Teufel, Head of Chemistry, Bicycle Therapeutics
Leila Hassani-Beniddir, Senior Scientist-Novel drug delivery technologies, Ipsen Limited
Mathias Schoffrath, Group Leader Chromatography, Sanofi-Aventis
Saif Shubber, Scientist, MedImmune
Ashok Bhandari, Vice President, Chemistry, Protagonist Therapeutics
Gary Bembridge, Director of Scientific Affairs Immunology, Abzena
Elisabetta Bianchi, Head of Peptide Chemistry, IRBM
Oliver Demmer, Innovation Consultant, Ministry of Foreign Affairs of Denmark
The event also offers two pre-conference workshops on 5th July 2016:
Workshop A: Cyclic Peptides: Discovery, Development and Deployment
Hosted by Bicycle Therapeutics and Proxima Concepts
Workshop B: Cell Penetrating Peptides: a Powerful New Tool for Cellular Research 
Hosted by Cupid Peptides
The full agenda can be viewed on the event website.
There is currently a £300 early registration discount for online bookings made by 29th April. To secure your spot, visit http://www.peptidesevent.com/dtr.
For tailored sponsorship and branding opportunities contact Alia Malick on +44 (0) 20 7827 6168 or email: [email protected]. For media enquiries contact Honey de Gracia on +44 (0) 20 7827 6102 or email [email protected]
3rd Peptides Event
6-7 July 2016
London, UK
Event Website: http://www.peptidesevent.com/dtr