NIBSC – MHRA, go under the Microscope in the Run-up to their Opening Keynote at Allergies 2016
SMi are thrilled to have Dr Carl Dolman from the National Institute for Biologics, Standard and Control (NIBSC), a centre of the MHRA, present an opening keynote at the 3rd annual Allergies conference when it returns to London on 6th & 7th July…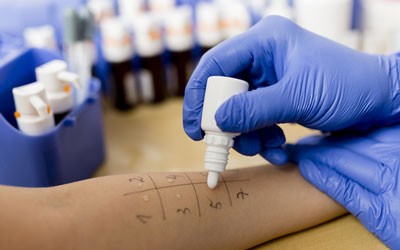 SMi are thrilled to have Dr Carl Dolman from the National Institute for Biologics, Standard and Control (NIBSC), a centre of the MHRA, present an opening keynote at the 3rd annual Allergies conference when it returns to London on 6th & 7th July.
Dr Carl Dolman is the Study Director of the Therapeutic Immunoglobulins and Allergens area within the Biotherapeutics Group at NIBSC. His team is responsible for the control testing of over 200 batches of therapeutic immunoglobulin per year, as well as a number of monoclonal antibody and allergen products. Entitled: Standardisation of Biologics Material, his talk will provide progressive outlook into future developments and offer insight into the NIBSC portfolio.
In the run-up to the event, SMi Group caught up with him to discuss current industry challenges and his upcoming address.
When asked about what he believed to be the biggest challenge in the treatment of allergies, he said:
"Any treatment regime requires the patient to complete the treatment:  one of the biggest challenges with the treatment of allergies is that courses are not finished – the drop-out rate is extremely high.  Even when treatments are completed the success rate is often not as high as expected.  Also side effects from treatment can often be as bad as the sufferers' normal symptoms and inevitably further treatments will be required.  Variation between the concentration of major and minor allergens within products will not help this situation as ensuring that the dose administered is consistent is essential – this is where international standards can help and where I see NIBSC making a contribution."
On what attendees will take away from his upcoming talk, he commented:
An understanding of the importance of biological standardisation and the role NIBSC plays in the provision of these materials.  More importantly I want attendees to feedback their requirements to NIBSC: Are the current allergen standards we supply sufficient for their needs? Are there gaps in the catalogue that need to be filled? Are they interested in the replacement of classical allergen standards with recombinant ones – and if so which ones."
The full interview is available to read in the event download centre at:
www.allergies-event.com.
3rd Annual Allergies Conference
6th & 7th July 2016
Holiday Inn Kensington Forum, London UK
www.allergies-event.com 
Sponsored by: Allergy Therapeutics, DBV Technologies, Indoor Biotechnologies and Inflamax Research