GSK announces the start of a phase III study with eltrombopag in patients with myelodysplastic syndromes
GlaxoSmithKline plc announced the start of a Phase III study, SUPPORT (TRC112121), to evaluate the platelet supportive care effects of eltrombopag (Promacta™/Revolade™)…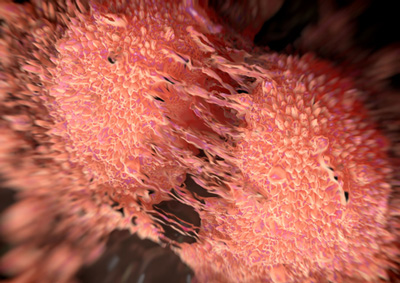 GlaxoSmithKline plc (LSE/NYSE: GSK) today announced the start of a Phase III study, SUPPORT (TRC112121), to evaluate the platelet supportive care effects of eltrombopag (Promacta™/Revolade™) in combination with azacitidine (the current standard of care) versus placebo in combination with azacitidine in intermediate-1, intermediate-2 or high risk patients with myelodysplastic syndromes (MDS). The global study will assess the proportion of patients who are platelet transfusion free during the first four cycles of treatment.
MDS is a type of cancer in which the bone marrow does not make enough healthy blood cells and there are abnormal (blast) cells in the blood and/or bone marrow.1 The disease usually manifests itself with 1 or more cytopenias, or reductions in the number of blood cells, and patients typically present with complications related to anaemia (fatigue), neutropenia (infections), or thrombocytopenia (bleeding).2  MDS may evolve into acute myeloid leukaemia (AML) in up to 45 percent of patients.3
Dr. Rafael Amado, Senior Vice President Oncology R&D at GSK, said:
"Cytopenias are important complications of MDS which tend to worsen with azacitidine treatment. Currently, there are no approved treatments for MDS that stimulate platelet production. The initiation of this study is an important step toward providing a potential treatment option that may support platelets and avoid transfusions in thromobocytopenic patients with MDS undergoing chemotherapy treatment."
References
National Cancer Insitute. Myelodysplastic Syndromes Treatment (PDQ®). Available at: http://www.cancer.gov/cancertopics/pdq/treatment/myelodysplastic/Patient/page1. Accessed June 12, 2014.
Faderl S, Kantarjian H. Myelodysplastic Syndromes. In: Devita V, Hellman S, Rosenberg S, editor. Cancer: Principles & Practice of Oncology 7th Edition. Philadelphia, PA:Lippincott, Williams & Wilkins, 2005:2144-2154.
Greenberg P, Cox C, LeBeau MM, Fenaux P, Morel P, Sanz G, Sanz M, Vallespi T, Hamblin T, Oscier D, Ohyashiki K, Toyama K, Aul C, Mufti G, Bennett J. International scoring system for evaluating prognosis in myelodysplastic syndromes. Blood. 1997; 89: 2079-2088.