MRC Technology and AstraZeneca renew collaboration to identify novel targets for discovery research
Initiative brings together global expertise to share compound libraries and streamline drug discovery…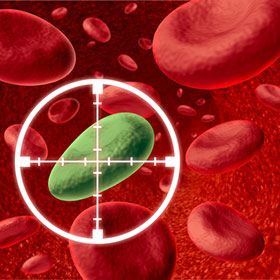 MRC Technology, a technology transfer organisation, and AstraZeneca, a global biopharmaceutical company, announced today the renewal of their strategic collaboration which focuses on the identification and selection of novel drug targets with the potential to become potent and selective therapeutics for the treatment of serious disease in the areas of oncology, inflammation and diabetes. The strategic collaboration enables MRC Technology scientists to access compounds from the AstraZeneca compound library, for screening against nominated drug targets at MRC Technology. The renewal builds on the success of the alliance to date, with multiple projects being initiated with the aim of leading to development of innovative medicines.
Under the terms of the agreement, the companies will combine selected compounds from AstraZeneca's compound collection with MRC Technology's compound collection, resulting in a library of over 200,000 compounds available for screening against novel targets. MRC Technology will be responsible for screening the libraries, hit validation and optimization of selected compounds, as agreed by a joint steering committee. The initiative provides an ideal opportunity to combine the strengths in drug discovery and development of AstraZeneca with the rich knowledge of targets and disease biology available in academia provided by MRC Technology's Centre for Therapeutics Discovery.
Justin Bryans, MRC Technology's Director of Drug Discovery, said: "The collaboration with AstraZeneca this far has been very promising. By continuing to work together we will generate more opportunities to translate early stage academic research into potential new therapies."
Peter Simpson, Director of Screening Sciences, AstraZeneca, said: "Supporting innovative science with leading external partners is at the heart of AstraZeneca's Open Innovation Strategy. We look forward to continuing our strong collaboration with MRCT with a view to further building our portfolio of early target ideas and external drug discovery capabilities.  Dr Simpson added "This collaboration complements our recently announced strategic alliance with the Medical Research Council to create the AstraZeneca MRC centre for Lead Discovery within the new AstraZeneca research campus in Cambridge in 2016."
Both parties retain ownership of their respective compounds. Individual projects chosen to go forward will trigger option fees with further research and license agreements negotiated at that time. Further financial terms of the agreement have not been disclosed.