Curie-Cancer and Inventiva announce a partnership in epigenetics for the treatment of cancer
Curie-Cancer and Inventiva announce the launch of the Epicure project, which has just received financial backing from France's national research agency, the ANR…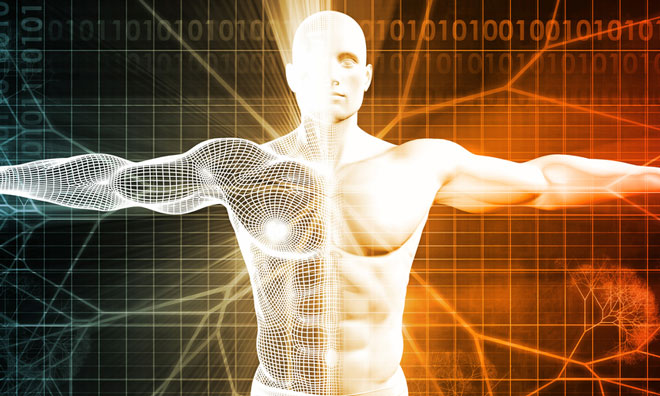 Curie-Cancer, the body responsible for developing Institut Curie's industry partnership activities, and Inventiva, a drug discovery company that focuses on therapeutic approaches involving transcription factors and epigenetic targets, today announce the launch of the Epicure project, which has just received financial backing from France's national research agency, the ANR [Agence Nationale pour la Recherche].
The Epicure project focuses on two novel epigenetic targets implicated in immunomodulation. It aims to confirm their therapeutic potential for the treatment of cancers such as breast cancer, ovarian cancer and melanoma, as well as some respiratory diseases. It also aims to identify molecules that are capable of regulating the activity of the targets and are therefore likely to become active drugs for the treatment of these diseases. The funding provided by the ANR covers a period of four years.
A new therapeutic approach for treating cancer
The Epicure project will involve three teams from the Institut Curie: the Epigenetics team led by Geneviève Almouzni, director of research at the French national center for scientific research the CNRS [Centre national de recherche scientifique], and director of the research center at the Institut Curie, the Immunology team headed by Sebastian Amigorena, director of research at the CNRS, and Sergio Roman-Roman's Translational Research team. Inventiva's epigenetics drug discovery team will join and partner with Curie teams.
The purpose of the Epicure project is to produce novel molecules that modulate the epigenetic targets under evaluation. These would be ready to go into clinical development upon completion of the project. Its ultimate goal is to find new drugs that will activate immune responses against cancer cells.
"The ANR funding provides additional resources for the partnership we have established with the Institut Curie. It adds to our portfolio of epigenetic programs, which aims to confirm novel epigenetic mechanisms and develop innovative drugs to treat cancer," said Pierre Broqua, co-founder and scientific director of Inventiva. "By combining our expertise in target validation and drug discovery with the Institut Curie's skills in basic and translational oncology research, we can achieve rapid and significant outcomes for patients."
Curie-Cancer hand in hand with Inventiva
"In Curie-Cancer, we have found all the expertise and support that we need to roll out our epigenetic strategy," said Frederic Cren, CEO and co-founder of Inventiva. "For an innovative business like ours, it is very important to have the support of a world-renowned center like the Institut Curie. Its expertise complements ours, particularly in the fundamental knowledge of biology and the treatment of cancer."
"Beyond the prospect of quickly providing an additional therapeutic solution for our patients, we are delighted to support a French business in its plans for growth," said Damien Salauze, director of Curie-Cancer. "Once again, the expertise developed at the Institut Curie also meets the stated requirements of our industry partners. This is embodied in our Carnot label, which was awarded in 2011 in recognition of our commitment to providing practical solutions to our industry partners and, in due course, to patients."