Boehringer Ingelheim and CureVac announce collaboration to develop next generation lung cancer immunotherapy
Boehringer Ingelheim and CureVac, leader in mRNA (messenger ribonucleic acid)-based drug development, jointly announce an exclusive global license and development collaboration…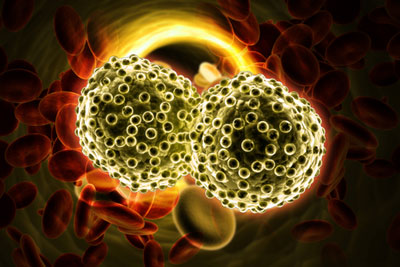 Boehringer Ingelheim and CureVac, leader in mRNA (messenger ribonucleic acid)-based drug development, today jointly announce an exclusive global license and development collaboration. The new collaboration focuses on CureVac's CV9202, a novel investigational therapeutic mRNA vaccine, in early clinical development for the treatment of lung cancer. Boehringer Ingelheim will start clinical investigation of CV9202 in at least two different lung cancer settings, in combination with afatinib in patients with advanced or metastatic epidermal growth factor (EGFR) mutated non-small cell lung cancer (NSCLC) and in combination with chemo-radiation therapy in patients with unresectable stage III NSCLC. Upon signature, CureVac receives EUR 35 million. Further, CureVac can achieve milestone payments of up to EUR 430 million and royalties on sales.
This new agreement is part of Boehringer Ingelheim's long-term commitment to delivering tomorrow's cancer therapies through the discovery of novel treatment options with high therapeutic value for patients. The company's oncology portfolio includes Giotrif® (afatinib)*, an irreversible ErbB family blocker, approved in a number of markets, including the EU, the US and Japan for the treatment of distinct types of EGFR mutation-positive NSCLC. Boehringer Ingelheim's oncology pipeline covers a broad range of solid tumors and haematologic malignancies (blood cancer), including two investigational compounds in Phase III clinical development: nintedanib in distinct types of NSCLC and colorectal cancer, and volasertib in acute myeloid leukemia.
"At Boehringer Ingelheim we are proud of our commitment to help improve the treatment of cancers with a high medical need. In our collaboration with CureVac, we will investigate combining existing treatments with the approach of sustained activation of the immune system. With this we hope to be able to develop new treatments and further expand our broad pipeline in lung cancer." said Professor Klaus Dugi, Chief Medical Officer, Boehringer Ingelheim.
CureVac's mRNA-based technology represents a novel approach in cancer treatment. For the first time, mRNA could be optimised to mobilise the patient's own immune system to fight the tumour with a specific immune response elicited through the RNActive® vaccine. Cancer immunotherapy has been chosen as the "Breakthrough of the year 2013" by SCIENCE magazine. CV9202 is a combination of mRNA molecules coding for six antigens overexpressed in lung cancer, designed to induce an immune response against the tumour. CV9202 and the preceding RNActive® cancer vaccine CV9201 tested in initial clinical trials by CureVac demonstrated clinical safety and activity in generating immune responses against all anti-tumour antigens.
Ingmar Hoerr, co-founder and CEO of CureVac GmbH commented: "This collaboration is extremely relevant for CureVac because, as a biotech enterprise, we rely on collaboration with strong partners for the clinical development and commercialisation of our compounds. Cancer immunotherapy represents one of the biggest innovations in cancer treatment of recent times and we are delighted to now be working with Boehringer Ingelheim. The out-licensing and clinical development of our promising therapeutic vaccine CV9202 represents the logical next step in developing this novel treatment for cancer patients and the significant commitment from Boehringer Ingelheim underscores the relevance of the mRNA technology."