nLife Therapeutics receives USD 350,000 from The Michael J. Fox Foundation for Parkinson's Research
The funding will help characterize the mechanism of action of nLife's lead compound NLF-PD-1233 in a Parkinson disease model and find a proper dose to engage clinical development…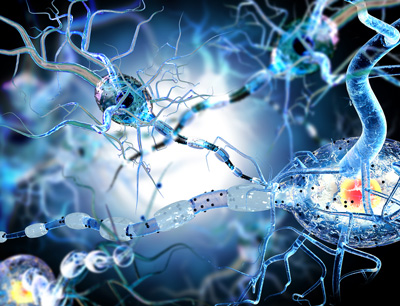 nLife Therapeutics, an early-stage biopharmaceutical company leading developments in nOligos (neuronal specific oligonucleotides) as therapeutic agents for CNS disorders, today announces that The Michael J. Fox Foundation for Parkinson's Research (MJFF) has awarded the company a grant of USD 350,000 (EUR 271,000). nLife will conduct a research study entitled: "Pharmacokinetic and Pharmacodynamic characterization of a novel therapy to silence selectively alpha-synuclein in monoaminergic neurons of rat."
The money will be used to characterize the pharmacokinetic (distribution of the molecule) and pharmacodynamic (effect on target protein) profiles of NLF-PD-1233, nLife's lead compound.
This is only the second grant from the MJFF to a Spanish company (as opposed to academia). Since its inception in 2000, the MJFF has awarded more than 1,750 grants worldwide, with 24 of them involving investigators from Spanish organizations.
nLife Therapeutics designed the NLF-PD-1233 molecule to target specific neurons in the brain to reduce expression of the alpha-synuclein protein, a major constituent of Lewy bodies (protein clumps that are the pathological hallmark of Parkinson's disease). The MJFF-funded project aims to characterize the dose and efficacy of the molecule in an alpha-synuclein overexpression model of Parkinson's disease (PD) vs. a healthy model. The results are due in November 2015.
The funding enables nLife to study the processes of absorption, distribution, elimination and efficacy of the compound. The primary endpoint of the study is to find a suitable treatment dose for intranasal and direct brain administration. nLife will compare the drug concentrations achieved when given through the nose to those when given directly to the brain or intravenously.
The secondary endpoint will be to characterize the efficacy of NLF-PD-1233, analyzing the knockdown of alpha-synuclein mRNA expression and alpha-synuclein protein changes. Then, the company intends to characterize the concentration-response relationship for NLF-PD-1233 and alpha-synuclein mRNA knockdown. The resulting data will be used to model the projected dose-effect relationships for larger animal models and for humans. Clinical trials could start in December 2015.
"Based on our preclinical findings, we believe NLF-PD-1233 may be able to slow down the progression of PD and relieve motor and non-motor symptoms," said Andres Montefeltro, CEO at nLife Therapeutics. "If the results are sustained in humans, it could be the first disease-modifying treatment for PD."