Seahorse Bioscience and University of Alabama partner to advance validation of bioenergetic health index for personalized medicine
Posted: 15 October 2014 | Seahorse Bioscience
Seahorse Bioscience and the University of Alabama at Birmingham announced that they have entered into a partnership to study the bioenergetic health of cells in cryo-preserved blood – a step that will ultimately produce a first-of-its-kind clinical test of metabolic bioenergetic health…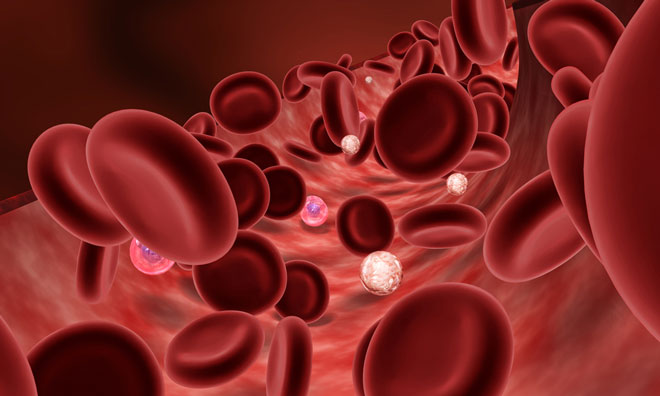 Red blood, white blood and plasma cells inside an artery
Seahorse Bioscience and the University of Alabama at Birmingham (UAB) announced today that they have entered into a partnership to study the bioenergetic health of cells in cryo-preserved blood – a step that will ultimately produce a first-of-its-kind clinical test of metabolic bioenergetic health. Because cutting-edge work is now being done on metabolo-therapeutics, there is a critical need to develop indicators of patients' metabolic status so that a targeted therapeutic approach for each patient can be administered. The development of a bioenergetic cryo-preserved blood procedure is essential in order to collect ample samples to expand beyond the limitations of fresh blood samples.
The UAB's Mitochondrial Medicine Laboratory, under the direction of Victor Darley-Usmar, Ph.D., is at the forefront of establishing the bioenergetic health index (BHI) as a new universally deployed clinical test for assessing bioenergetic dysfunction especially early in disease progression before significant pathology and/or prior to the development of life-threatening conditions. If successful, the BHI test will then become an important approach to integrating personalized medicine with state-of-the-art translational bioenergetics. The collection of cryo-preserved blood will be critical to the validation of the bioenergetic health test.
"Direct links between human mitochondrial function and acute disease progression as well as chronic disease susceptibility make it imperative to incorporate clinically relevant measurements of mitochondrial bioenergetics into patient management decisions," commented Dr. Kevin a Roth, Chair of the UAB Department of Pathology, whose clinical pathology and services laboratory runs over 6 million procedures per year. "The Department of Pathology's Mitochondrial Medicine Laboratory strives to develop and validate accurate, high-throughput tests of the Bioenergetic Health Index in human patient samples. The unique partnership between Seahorse Bioscience and the UAB Mitochondrial Medicine Laboratory will advance our understanding of mitochondrial function in human disease pathogenesis and potentially provide actionable clinical information to improve patient health."
Seahorse Bioscience technology measures oxygen consumption in adherent cells and enables the development of a sensitive and rapid method for the measurement of cellular energetics in cells isolated and cryopreserved from blood. The frozen cells will be tested for viability, activation, cellular bioenergetics and oxidative burst. Fresh samples collected from the same donors will be compared with the frozen cells by simultaneously performing the bioenergetic assay using the Seahorse XF Analyzer. "Technology that can measure bioenergetic health is very new and Seahorse has the only platform that can contribute to our work," explained Darley-Usmar.
Darley-Usmar has been collaborating with Seahorse since 2007 and was instrumental in the validation of the Mitro Stress Test, which is now the "gold standard" in measuring energetic health. "Victor is the leading international authority in bioenergetics and is an expert in mitochondrial physiology," commented David Ferrick, chief scientific officer for Seahorse. "The UAB hospital is in an excellent position to bring our findings to human patients for personalized medicine."