Cancer drug discovery system is broken, global summit hears
Posted: 24 October 2014 | The Institute of Cancer Research, London
Leading expert calls for major changes to restock pipeline with innovative cancer treatments…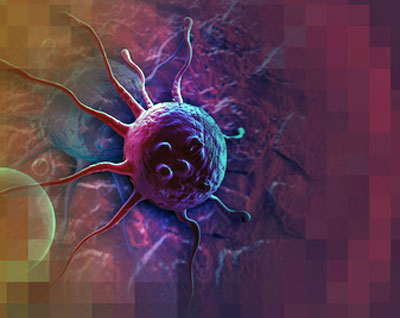 The global system for discovering new cancer drugs is 'broken', and failing to turn dramatic scientific advances into enough innovative, game-changing medicines, a world-leading UK expert has warned.
Professor Paul Workman, Interim Chief Executive of The Institute of Cancer Research, London, told the World Oncology Forum that big leaps forward in cancer treatment were now possible – but only with major changes to the model for discovering and developing drugs.
In his keynote lecture Professor Workman – one of the world's leading experts in cancer drug discovery – said that concerted action was needed by governments, pharmaceutical companies, regulators and academic institutions to fix a system that was failing to take the risks needed to deliver exciting new treatments.
Professor Workman told the summit in Lugano, Switzerland, that drugs were only available for 5% of the 500 known cancer drug targets – and that far more were needed to deliver the combination treatments that are essential to overcome the major problem of cancer evolution and drug resistance.
The World Oncology Forum – only the second to have been organised – brings together 50 global leaders in cancer research and treatment in order to come up with policy recommendations designed to improve treatments across the world.
Professor Workman said that the overall 'ecosystem' of pharmaceutical companies, academic institutions, government and regulators was far too risk averse, mostly tending to work in the same areas of research and producing 'me too' drugs, similar to others on the market, rather than genuinely new, innovative medicines.
He argued: "There have been some impressive advances in the personalised treatment of cancer, but overall progress has failed to keep pace with the dramatic advances over the last 20 years in our knowledge about cancer biology and genetics. We could, and should, be doing much better."
Professor Workman added: "It is my contention that the whole model of cancer drug discovery – in which private companies and academia should be working together to take the most exciting, innovative new drugs to patients – is broken and in need of help."
"We need to be looking beyond low-hanging fruit when it comes to drug discovery and to focus our efforts on more novel drug targets to produce really innovative drugs that tackle major unmet needs in cancer. I see our broken model of drug discovery and development as the biggest challenge in our efforts to get exciting and game-changing new drugs to patients. Until we fix it, we will not see the number of really innovative treatments – capable of making a big impact on the lives of patients – that we should be expecting."
Professor Workman said: "The key to driving faster progress in cancer treatment is incentivising private companies, and the academic organisations that work with them, to take the risks they need to take to discover the truly innovative treatments of the future.
"In return, pharmaceutical companies will need to accept that they are receiving help from governments, regulators and health services, and they can't expect to set prices that squeeze every penny of possible profit from those same public institutions."
Professor Workman has spent his career doing world-leading drug discovery and development in academic, biotech and big pharma settings. He leads a 200-strong team of scientists as Director of the Cancer Research UK Cancer Therapeutics Unit at The Institute of Cancer Research (ICR) – which has discovered more new cancer drugs than any other academic centre in the world – and in July this year became the ICR's Interim Chief Executive.
Drawing on successful models of academic-industry collaboration at the ICR, including the discovery and development of prostate cancer drug abiraterone, Professor Workman laid out three main ways he believes the drug discovery model can be fixed:
By reducing the level of risk experienced by individual companies when they take a new cancer drug into trials – through sharing the overall risk with academia and governments, and by conducting faster, streamlined, more cost-effective clinical trials in defined patient populations with particular molecular profiles.
By increasing the rewards for companies should they develop innovative new cancer drugs with real patient benefits – through market incentives, and by taking into account innovation when deciding whether to make new drugs available.
By making sure that regulations governing drug discovery and development are appropriate for the science and the patient – through reducing excessive bureaucracy in clinical trials and updating the rules to ensure more drugs are assessed in children.