Felicitex Therapeutics and Selvita initiate strategic collaboration to target cancer quiescence
Posted: 7 November 2014 | Felicitex Therapeutics and Selvita
Felicitex Therapeutics and Selvita have announced that they have entered into a strategic collaboration to develop breakthrough personalized cancer therapeutics for some of the deadliest and most resistant cancers, such as pancreatic, colon, ovarian, lung and hematopoietic tumors…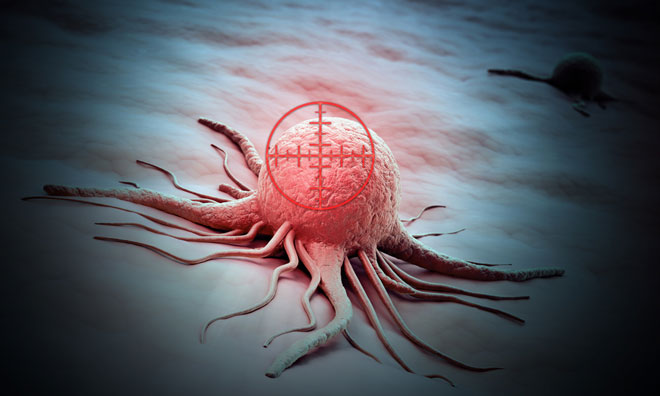 Felicitex Therapeutics, a leader in the diagnostics and development of therapeutics for quiescent cancers, and Selvita (PL: SLV), the largest drug discovery company in Central and Eastern Europe, announced today that they have entered into a strategic collaboration to develop breakthrough personalized cancer therapeutics  for some of the deadliest and most resistant cancers, such as pancreatic, colon, ovarian, lung and hematopoietic tumors.
During the first phase of the collaboration the companies seek to discover and develop selective inhibitors of the cancer quiescence target kinase family, in order to generate multiple novel drug candidates against the quiescent cancer cells. The ultimate aim of the joint project is to deliver clinical candidates for unmet oncology indications. The companies plan joint projects on other targets related to cancer quiescence in the future.
It is currently well accepted in the scientific community that populations of malignant cells are highly heterogeneous and whereas some of the cancer cells divide rapidly, some of the cancer cells are quiescent.  All currently available cancer chemotherapies target proliferating cancer cells. Quiescent cancer cells are invulnerable to these treatments because quiescent cells are not dividing.  Moreover, when cancer cells are under stress, such as from chemotherapy, anti-angiogenesis therapy, or radiation, cancer cells often go to "sleep", or use quiescent state as a niche to hide.  After the completion of treatment, these cells begin growing again and cause cancer recurrence.  
Felicitex Therapeutics' technology targets quiescent, non-responsive cancer cells with two therapeutically beneficial outcomes – firstly making cancer cells vulnerable to conventional treatments, and secondly preventing cancer cells from hiding in the quiescent state for indeterminate period of time and thereby delaying or eliminating cancer recurrence.  
"Cancer cell quiescence is a major and as yet unaddressed mechanism of cancer resistance – says Maria Vilenchik, PhD, Founder, Chief Executive Officer and Scientific Director of Felicitex Therapeutics. At Felicitex we strive to develop treatments for some of the deadliest and most resistant to therapy cancers, among which pancreatic cancer is particularly vicious. Our collaboration with Selvita creates the opportunity to identify novel therapeutic solutions and bring hope to cancer patients".
Selvita is highly experienced in the area drug discovery and particularly in development of kinase inhibitors. Over the last five years, Selvita has built a premium scientific team with one of the world's most robust kinase inhibitor discovery platforms.
"We want to partner with best scientific teams in the world in order to explore different approaches against neoplastic processes – says Pawel Przewiezlikowski, Chief Executive Officer of Selvita. The unique know-how of Felicitex in the area of cancer quiescence together with scientific expertise of Selvita team will highly increase our chances to develop new highly-differentiated therapeutics. "
The alliance of Felicitex Therapeutics and Selvita allows to combine Felicitex's experience in targeting cancer quiescence with Selvita's significant know how on cancer quiescence target kinases, leading to a potentially breakthrough cooperation and delivery of  much needed effective antineoplastic medicines.
"The primary focus of our R&D efforts is development of personalized targeted therapies that address unmet medical needs in oncology" – says Krzysztof Brzozka, PhD, Chief Scientific Officer of Selvita. "The collaboration with Felicitex Therapeutics will be an important part of our strategy of diversified R&D approach and will even more broaden the current pipeline of anticancer projects that we are involved in."
As part of the research collaboration Selvita will receive from Felicitex guaranteed research funding and a value share in joint projects which may in future be monetized through milestone payments from Felicitex or a portion of revenues from programs partnered by Felicitex. The first committed  research period will be 15 months with an option for Felicitex to extend the collaboration for additional 12 months. Selvita will also receive royalties after the jointly discovered drugs have been approved.