SciFluor Life Sciences Awarded U.S. Patent for Integrin αvβ3 Inhibitors designed for the topical treatment of retinal disease
Posted: 8 December 2014 | SciFluor Life Sciences
SciFluor Life Sciences, LLC announced that the U.S. Patent and Trademark Office (USPTO) has issued U.S. Patent No. 8,901,144 with claims covering the novel compound SF0166…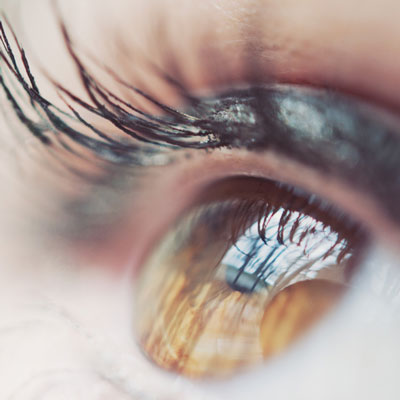 SciFluor Life Sciences, LLC, an emerging clinical stage biopharmaceutical company that creates innovative therapeutics for patients with ophthalmologic and neurologic disease, announced today that the U.S. Patent and Trademark Office (USPTO) has issued U.S. Patent No. 8,901,144 with claims covering the novel compound SF0166. SciFluor's SF0166 is a small molecule integrin antagonist designed to treat retinal disease, including Age-related Macular Degeneration (AMD) and Diabetic Macular Edema (DME), via topical administration to the eye.
Topical administration of medications (eye drops) for treating the retina in order to eliminate the need to inject compounds to the back of the eye has been considered an enormous challenge until now. Current treatments require repeated injections into the back of the eye in order to get enough of the drug where it is needed. A drug that could localize in the back of the eye after administration as an eye drop would remove the need for repeated injections. To date, no topically administered drug has been approved for these indications.
Ben Askew, PhD, Vice President of Research, said, "The issuance of the patent covering SF0166 provides validation of our fluorine-centered approach to rapidly bringing new transformational therapies to patients with serious illnesses. SF0166 demonstrates how the appropriate fluorine-containing modifications can improve the physical properties of a molecule to address the challenge of getting enough drug to the back of the eye without injections."
Dr. Askew is the lead on the SF0166 therapeutic program, which is targeted to treat both wet Age-related Macular Degeneration (AMD) as well as Diabetic Macular Edema (DME).
"The scientific depth of this team and the team's ability to rapidly evolve this candidate and to obtain an issued patent protecting this lead compound in such an enormous field of retinal disease is highly impressive. We are excited to advance this program. This is the first of many opportunities at SciFluor that we are pursuing to strategically capitalize on the transformational power of fluorine," said Omar Amirana, MD, SciFluor's Chief Executive Officer and Senior Vice President at Allied Minds.
SciFluor is a subsidiary of Allied Minds (LSE: ALM), an innovative U.S. science and technology development and commercialization company.