Novel immuno-oncology treatment for patients with advanced solid tumours
An experimental immuno-oncology treatment will move into early phase clinical trials for patients with advanced solid tumours…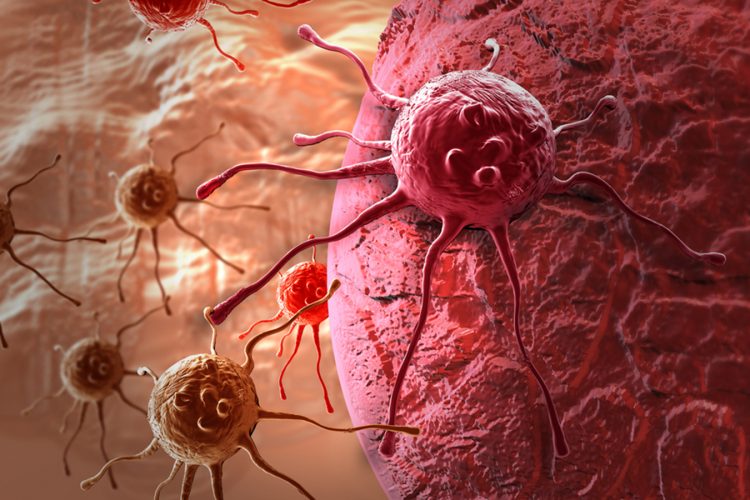 An experimental immuno-oncology treatment will move into early phase clinical trials for patients with advanced solid tumours, including lung cancers, under a collaboration agreement between Cancer Research UK and Biotecnol Limited.
Cancer Research UK will support the early clinical development of the company's promising first-in-class drug called Tb535H. The drug is the first to emerge from Biotecnol's novel antibody development platform, Trisoma.It is directed against the 5T4/WAIF1 tumour antigen, a protein found on many different solid tumours and is thought to contribute to the spread of cancer cells.
Tb535H recruits the patient's T-cells – killer cells of the immune system – and directs them to attack tumours. This highly targeted approach uses the patient's own immune system to fight cancer.
The WAIF1 antigen was discovered by scientists at the Cancer Research UK Manchester Institute. It could be a valuable target in many different cancer types, but the initial focus in this trial will be to treat cancers with high unmet-need.  This includes thoracic cancers such as mesothelioma, small-cell lung carcinoma (SCLC) and non-small cell lung cancer (NSCLC), for which survival remains very low, and renal cell carcinoma.
Under the agreement, Biotecnol and Cancer Research UK's Centre for Drug Development will collaborate to take forward Tb535H through a Biotecnol-sponsored first-in-man Phase I clinical trial, using Cancer Research UK's drug development expertise in return for shareholdings in Biotecnol.
Pedro de Noronha Pissarra, chief executive officer of Biotecnol said: "We're very proud to work with Cancer Research UK on the development of advanced clinical trial approaches in this competitive and highly promising field of immuno-oncology.
"The collaboration is important for Biotecnol's strategy of working with top cancer institutions in the immune-oncology field which will accelerate the development of cutting-edge therapeutic approaches to fight cancer."
Dr Nigel Blackburn, Cancer Research UK's director of drug development, said: "It's hugely exciting to be able to accelerate the development of a drug that could change outcomes for patients with many different types of cancer. "In particular we urgently need new ways to improve treatment for lung cancer, which causes more than one in five of all cancer deaths in the UK. "Without this collaboration it might have been years before this treatment reached patients so we're pleased to work with Biotecnol to elevate their novel drug development platform."