Researchers develop new tools in the fight against diabetic blindness
A team of researchers led by the University of Missouri has employed a mouse model exhibiting diabetic retinopathy symptoms that could lead to future translational research studies.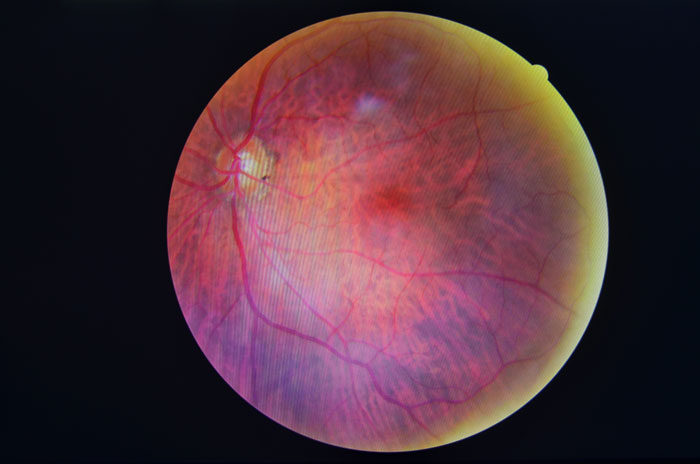 The team focused on a specific inflammasome, a protein responsible for the activation of inflammatory responses, called the NLRP3 inflammasome. Long-term hyperglycemia results in the activation of the NLRP3 inflammasome causing vascular leakages in the retina and eventually leading to neovascularization, which is the formation of new blood vessels or networks in the retina.
Using advanced retinal imaging techniques, the scientists tested these diabetic mice that processed NLRP3. Using a new technique called laser speckle flowgraphy, the group was able to create the 'heat map' of blood flow volume and found significantly decreased levels in the NLRP3 mice. These mice also showed an increased prevalence of a build-up of macrophages in the retina that could be caused by immune responses involved in chronic inflammation that leads to diabetic retinopathy.
"Several new techniques and potential diagnostics are demonstrated in this study for the first time, including the laser speckle flowgraphy technique, which may prove useful in the diagnosis of human DR," commented Shyam Chaurasia, an assistant professor of ophthalmology and vision sciences research in the MU College of Veterinary Medicine.
"This is the first study to show that the activation of the NLRP3 inflammasome is involved in the proliferative changes observed during DR progression, proving that this mouse model could be useful in screening potential drugs to fight the disease."
The study, 'The NLRP3 Inflammasome May Contribute to Pathologic Neovascularization in the Advanced Stages of Diabetic Retinopathy', was published in Scientific Reports.