HD vein imaging aids intravenous injections
Near-infrared light can now be used to aid clinicians in identifying veins in patients, especially when this process becomes difficult…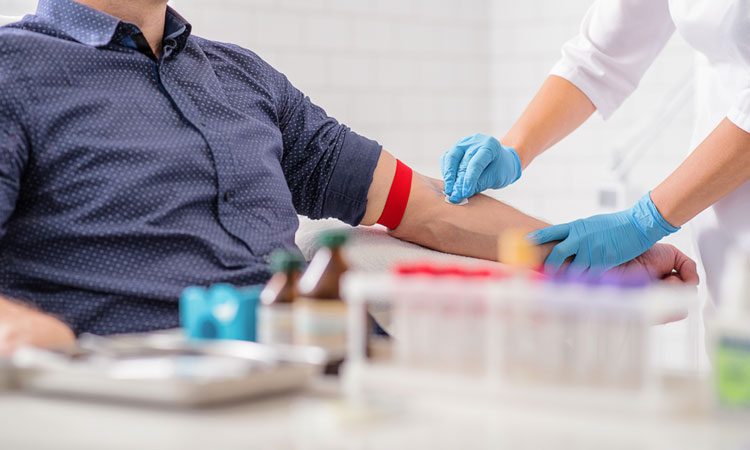 Many patients and clinicians find blood tests challenging, especially when patients have veins that are small or difficult to find. Near-infrared light can now be used to identify a patient's veins.
Frequent IV injections and cannula insertions can contribute to making access to veins more difficult, as could health issues such as obesity. Nurses and phlebotomists often use various methods, including venepuncture, to try and find veins to stick.
Vein finder technology can often help clinicians in situations where identifying a vein is difficult and stressful.
With HD vein imaging, the time needed for IV insertion has been greatly reduced, with success rates increased by up to 100 percent. One such example is VeinViewer, which aids in determining the point of insertion in venepuncture procedures.
It locates veins and avoids valves and venous bifurcations. It uses near-infrared light to create a real-time digital image of a patient's veins on their skin.
"VeinViewer is the only device of its kind to have a positive impact on a patient's experience due to improved peripheral IV insertion," said George Pinho, president, Christie Medical Holdings. "With ninety percent of hospital patients requiring venepuncture for a blood draw or IV insertion, we're excited to demonstrate how VeinViewer can improve the quality of care for patients, especially those with difficult venous access."
The devices include HD imaging and digital full field technology and provides benefits to patients during the entire process of the vascular access procedure.
The projected near-infrared light is absorbed by the blood and reflected by the surrounding tissue. This information is then captured, processed and digitally projected onto the patient's skin in real time. It provides an accurate depiction of the blood pattern of the patient.
This device uses Active Vascular Imaging Navigation and allows the clinician to identify blood patterns up to 15 millimetres deep and clinically relevant veins up to 10 millimetres. Peripheral veins, bifurcations, and valves can also be seen and assessed in real time.
The VeinViewer was displayed at NTI 2018.