Innate Pharma and Sanofi collaborate to develop new Antibody Drug Conjugates
Posted: 16 April 2015 | Victoria White
Innate Pharma and Sanofi are to collaborate to apply Innate's site-specific conjugation technology to the development of new Antibody Drug Conjugates (ADC)…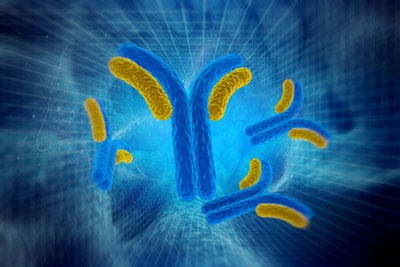 Innate Pharma, the innate immunity company developing first-in-class therapeutic antibodies for the treatment of cancer and inflammatory diseases, has entered into a collaboration agreement with Sanofi to apply Innate Pharma's site-specific conjugation technology to the development of new Antibody Drug Conjugates (ADC).
Innate Pharma's coupling technology uses bacterial transglutaminase (BTG) enzyme. It aims to address the heterogeneity associated with traditional ADC coupling technologies which limits the therapeutic index of antibody conjugates. With Innate Pharma's technology, a single point mutation in the antibody's heavy chain generates either two or four specific enzymerecognition sites, and linkers have been optimised to couple quantitatively at these positions.
The process results in homogeneous ADCs with a drug-to-antibody ratio of exactly 2:1 or 4:1 in a robust and time-efficient manner. The coupling is site-specific with minimal antibody scaffold modification, therefore only adding two steps in an already well-established manufacturing procedure widely accepted by regulatory agencies.
Moreover, Innate Pharma's BTG-based process requires a minimal amount of cytotoxic drug compound, which can be important with regard to large-scale production of ADCs.
Innate Pharma / Sanofi collaboration opens the gate to next-generation ADCs
Hervé Brailly, CEO and co-founder of Innate Pharma, said: "We are very pleased to collaborate with Sanofi, a global healthcare leader. By combining some of Sanofi R&D's anti-tumour antibodies with our novel technology for conjugating cytotoxic compounds, this collaboration opens the gate to next-generation ADCs with a potentially improved therapeutic index for patients with cancer".
Sanofi-Aventis Recherche & Développement, the French R&D affiliate of Sanofi, will evaluate site-specific payload conjugation to enhance ADC pharmacokinetics, efficacy and safety and has the option to enter into a licencing agreement with Innate Pharma on this technology. Other terms of the agreement are undisclosed.
For more information about Innate Pharma, please visit innate-pharma.com.
For more information about Sanofi, please visit sanofi.com.