Disrupting serotonin receptors to control spread of dengue and Zika
Researchers are developing methos to decrease the body size and weight of mosquitoes in order to control the spread of dengue and Zika…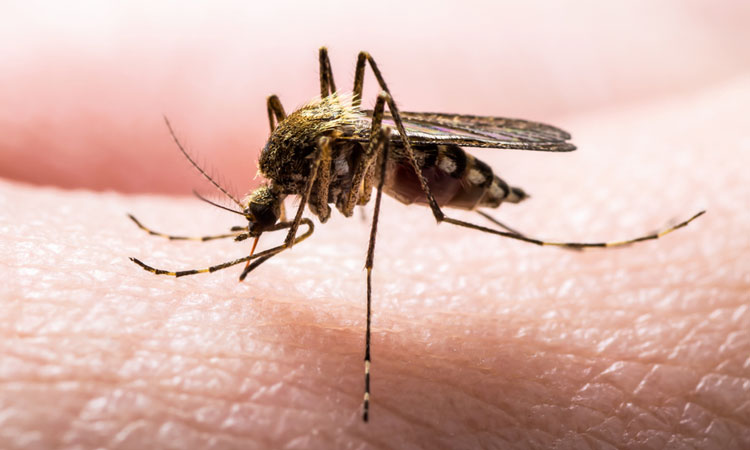 Mosquitoes are the world's deadliest animals, killing thousands of people and causing millions of illnesses each year. To be able to reproduce and become effective disease carriers, mosquitoes must first attain optimal body size and nutritional status. 
A pair of researchers at the University of California, Riverside, have succeeded in using CRISPR-Cas9, a powerful tool for altering DNA sequences and modifying gene function, to decrease mosquito body size, moving the research one step closer to eliminating mosquitoes that carry dengue fever and Zika virus.
The researchers succeeded in postponing mosquito development, shortening the animal's lifespan, retarding egg development, and diminishing fat accumulation.
Dr Alexander Raikhel, a distinguished Professor of Entomology, and Dr Lin Ling, a postdoctoral scholar working with Prof Raikhel, used CRISPR-Cas9 to disrupt the serotonin receptor Aa5HT2B in Aedes aegypti mosquitoes, the vectors of dengue fever, yellow fever, and Zika virus.
"Aa5HT2B controls insulin-like peptides," Prof Raikhel said. "We were able to uncover the different roles that these peptides play in controlling body size and metabolism, and disrupt the gene associated with this receptor."
The research team accomplished this, by uncovering a key molecular pathway determining mosquito body size and metabolism.
"Mosquitoes of small size with diminished fat resources mature later and live shorter lives than non-modified mosquitoes," he said. "Thus, these genetically engineered mosquitoes have low reproductive capacity and ability to transmit disease pathogens. These features of CRISR-Cas9 mutant mosquitoes can be exploited for developing novel mosquito control approaches. Many challenges remain on the road, however, toward achieving this goal." 
Raikhel, the UC Presidential Chair and the Mir Mulla Endowed Chair in the Department of Entomology and a member of the National Academy of Sciences, explained that disease-transmitting female mosquitoes require a vertebrate blood meal to produce their eggs because egg development occurs only after a diet change from carbohydrate-rich nectar to protein-rich vertebrate blood.
Blood feeding, Prof Raikhel added, boosts serotonin concentration and increases the level of the serotonin receptor Aa5HT2B in the "fat-body," the insect analog of vertebrate liver and adipose tissue. A target for hormones, the fat-body is the main nutrient sensor in insects. It links nutritional state, metabolism, and growth.
"Our study provides for the first time a link – the serotonin receptor Aa5HT2B – between blood feeding and the serotonin signaling that is specific to the fat-body," he said. "Aa5HT2B mediates serotonin action. Until now, the mechanisms of serotonin action specific to the fat-body were poorly understood. Understanding regulatory mechanisms that underlie determination of body size and metabolism is important for developing novel approaches to control mosquito populations and the diseases they carry."
One important question for further research is how CRISPR-Cas9 gene modification could be introduced into the wild mosquito population.
"This question is a topic of intense research in other laboratories," Prof Raikhel said. "At UCR, we are continuing our efforts in identifying other key processes important for mosquito development that could be exploited for mosquito control."
Study results appear in the Proceedings of the National Academy of Sciences.