Genethon and Selecta Biosciences to research repeat dosing for gene therapies
Posted: 13 May 2015 | Victoria White
Genethon and Selecta Biosciences have announced an ongoing research collaboration with the goal of enabling repeat dosing for gene therapies…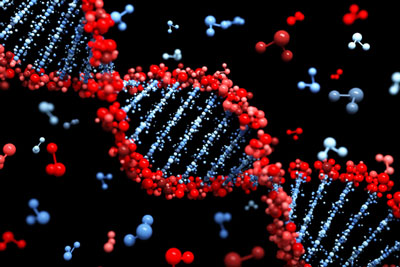 Selecta Biosciences and Genethon have announced an ongoing research collaboration with the goal of enabling repeat dosing for gene therapies.
Based on preliminary results, the companies have identified three applications that might benefit from combining Genethon 's expertise in the development of gene therapy vectors and Selecta's Synthetic Vaccine Particle (SVP™) platform to prevent undesired immune responses.  The companies plan to co-develop and co-own these next generation gene therapies, each with the potential to meet significant unmet patient needs. 
Combination of Genethon's gene therapies with Selecta's SVP will allow repeated systemic dosing of gene therapy vectors
Under the terms of the proposed collaboration, Selecta and Genethon will apply Selecta's SVP platform in an effort to eliminate the neutralising antibodies and other undesired immune responses to the viral vector used in gene therapy.  The combination of Genethon's novel gene therapies with Selecta's proprietary SVP would, for the first time, allow repeated systemic dosing of gene therapy vectors.  
Selecta's SVP platform has unique capabilities to engineer nanoparticles with the structure and composition to produce targeted immune tolerance by attenuating the undesired immune response specifically to viral vectors.  Using SVP offers the potential to expand the therapeutic range for gene therapies by maintaining the efficacy of the gene therapy over several doses.  This is of particular interest in children, where organs that produce the gene therapy products are growing, and in applications where high amounts of proteins need to be supplied by the gene therapy. 
Collaboration could open new disease applications for patients
"Gene therapies that can be applied repeatedly would exponentially increase the number of highly beneficial applications of gene therapies including muscular dystrophies and paediatric liver metabolic diseases," says Fulvio Mavilio, PhD, Scientific Director of Genethon.  "I'm excited by the tremendous potential of combining Genethon's gene therapies with Selecta's novel SVP platform."
"Through this collaboration with Genethon we are pioneering new ground, aiming to enable, for the first time, the ability to allow repeated systemic dosing of gene therapy vectors that can open many new disease applications for patients, particularly children," said Peter Keller, Selecta's Chief Business Officer.  "Our collaboration with Genethon, a leader in gene therapies, is a good example of the value that antigen-specific SVP immunotherapies can create in novel classes of biologics and co-development deal structures could serve as a template for other SVP applications in such biologic therapies."