Genmab and BioNTech sign co-development agreement in immuno-oncology
Posted: 19 May 2015 | Victoria White
BioNTech has signed an agreement with Genmab to jointly research, develop and commercialise multiple bispecific antibodies for cancer immunotherapy…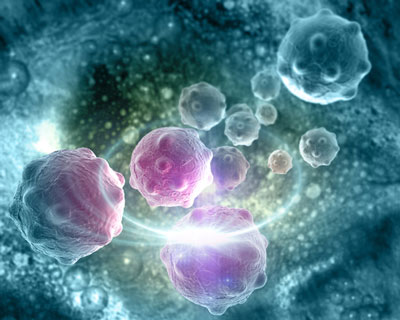 BioNTech has signed an agreement with Genmab to jointly research, develop and commercialise multiple bispecific antibodies for cancer immunotherapy using proprietary technologies from both companies: BioNTech's proprietary immunomodulatory antibodies and Genmab's DuoBody® technology platform.
The aim of the collaboration is to develop and commercialise immunomodulatory antibodies that activate the immune system against cancer. Under the terms of the agreement, BioNTech will provide proprietary immunomodulatory antibodies and onco-immunotherapy expertise to be combined with Genmab's innovative DuoBody technology platform for the generation of bispecific antibodies. This joint approach is expected to yield superior bispecific antibodies which specifically stimulate the immune system against cancer.
Genmab will pay an upfront fee of $10m to BioNTech
Genmab will pay an upfront fee of $10 million to BioNTech and additional potential near-term payments of up to $5 million if certain BioNTech assets are nominated for further development. The aim of the collaboration is to jointly generate and select one or more bispecific antibody product candidates for clinical development and commercialisation by the two parties; development and commercialisation costs together with product ownership will be shared equally. If one of the companies does not wish to move a product candidate forward, the other company is entitled to continue developing the product on predetermined licensing terms encompassing development and commercialisation milestones and royalties on net sales. 
Ugur Sahin, CEO of BioNTech, said, "The collaboration with Genmab provides BioNTech with a great opportunity to jointly generate novel bispecific antibodies with unique immunomodulatory properties potentially suitable for the treatment of many cancers". He further added, "This is an important step forward in BioNTech's strategy of developing and commercializing disruptive immunotherapies with partners such as Genmab interested in true innovation".
"This collaboration with BioNTech focuses on two very interesting areas in the antibody therapeutic space — bispecific antibodies and immuno-oncology – and supports Genmab's strategy of creating a broad pipeline of differentiated next-generation antibody therapeutics," said Jan van de Winkel, Ph.D., Chief Executive Officer of Genmab