Janssen and Achillion enter into worldwide collaboration to combat Hepatitis C
Posted: 22 May 2015 | Victoria White
Achillion and Janssen have entered into a worldwide license and collaboration arrangement to develop and commercialise one or more of Achillion's HCV assets…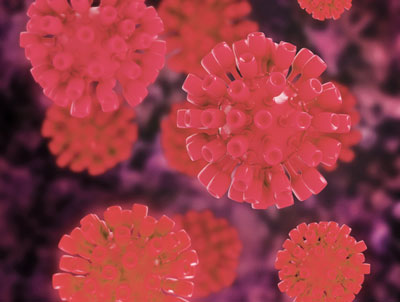 Achillion Pharmaceuticals has entered into a worldwide license and collaboration arrangement with Janssen Pharmaceuticals to develop and commercialise one or more of Achillion's lead hepatitis C virus (HCV) assets which include ACH-3102, ACH-3422, and sovaprevir.
"We are excited to collaborate with Janssen for the worldwide development of our HCV assets in combination with their HCV portfolio. We believe that Janssen's renowned expertise in HCV development and commercialization enables a synergistic opportunity to rapidly advance our combined HCV assets toward the market while simultaneously achieving an optimized treatment regimen for all HCV patients," said Milind Deshpande, Ph.D., President and Chief Executive Officer of Achillion. "Furthermore, we believe that their investment in Achillion through Johnson & Johnson Innovation – JJDC allows us to maximise the value from our HCV portfolio and also positions us to become a leader in complement factor D inhibition, applying our broad platform to a wide number of complement-related diseases. We believe this strategy provides an ideal scenario to create further value for our shareholders."
Under the terms of the agreement, Achillion will grant Janssen an exclusive, worldwide license to develop and, upon regulatory approval, commercialize HCV products and regimens containing one or more of Achillion's HCV assets. Achillion is eligible to receive a number of payments based upon achievement of specified development, regulatory and sales milestones. Achillion is also eligible to receive tiered royalty percentages between mid-teens and low-twenties based upon future worldwide sales. Janssen will be responsible for all of the development costs within the collaboration and all subsequent costs related to commercialisation of the HCV assets.
Key objection of Achillion – Janssen collaboration will be to develop a short-duration, highly effective, pan-genotypic, oral regimen for the treatment of HCV
A key objective of the collaboration will be to develop a short-duration, highly effective, pan-genotypic, oral regimen for the treatment of HCV. An initial regimen that will be explored will feature Achillion's ACH-3102, a second-generation NS5A inhibitor currently in Phase 2 clinical studies that has been granted Fast Track designation by the U.S. Food and Drug Administration, in combination with an NS3/4A HCV protease inhibitor plus an NS5B HCV polymerase inhibitor from the collaboration.
Additionally, in an equity transaction separate to the exclusive license and collaboration arrangement, Johnson & Johnson Innovation – JJDC, Inc. will invest $225 million in Achillion and, in return, receive approximately 18.4 million newly issued, unregistered shares of Achillion at a price of $12.25 per share.