Tillots and Numab to collaborate to develop inflammatory bowel disease treatments
Tillotts Pharma and Numab are to collaborate to develop and commercialise new antibody-based therapies for people with inflammatory bowel disease…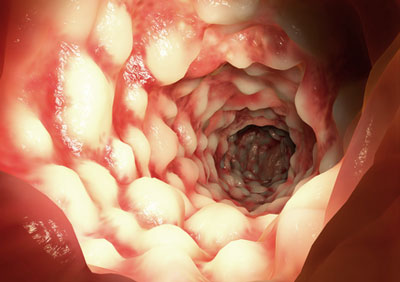 Tillotts Pharma and Numab have entered into an exclusive global licensing agreement to develop and commercialise new antibody-based therapies that act against tumour necrosis factor alpha (TNF-α) for people with inflammatory bowel disease.
TNF-α is a cell signalling protein involved in the body's immune system. When overproduced, it is associated with inflammatory bowel disease, a group of conditions consisting of ulcerative colitis and Crohn's disease that affects up to five million people worldwide. Anti-TNF therapy has been shown to reduce hospitalisations and surgeries, and improve quality of life.
Under the terms of the agreement, Tillotts will develop and commercialise new formulations of anti-TNF-antibody fragments identified by Numab. Numab is eligible to a signing fee and, upon successful development, will receive down- and milestone payments, as well as royalties up to double-digits. After successful preclinical trials, and prior to submission of an investigational new drug (IND) application to the US Food and Drug Administration (FDA), Tillotts will be seeking a co-development and marketing partner for the US market with a strong interest in working with Tillotts to further develop antibody-based therapies that block TNF-α.  
Collaboration has the potential to result in best-in-class treatments for people with inflammatory bowel disease
"Our agreement with Numab underlines our focus on innovation and commitment to developing cutting-edge therapies for the millions of patients suffering from gastrointestinal diseases," said Thomas A. Tóth von Kiskér, CEO at Tillotts. "Moreover, it supports our strategy to build a strong and balanced GI portfolio and R&D pipeline by combining our proven expertise in developing and marketing IBD treatments with Numab's breakthrough technology."
"This collaboration is a further example of how Numab's stable antibody fragments can be combined with drug delivery technology to create novel routes of application for antibody therapies," said Oliver Middendorp, co-CEO and founder of Numab. "We believe that Tillotts, with their commitment to innovation and strong expertise in GI diseases, is an ideal partner for this undertaking, which has the potential to result in best-in-class treatments for people with inflammatory bowel disease worldwide."