ESCMID launches a new forensic microbiology breakthrough study group
Posted: 11 June 2015 | Victoria White
The European Society of Clinical Microbiology and Infectious Diseases has launched a new study group: the Forensic and Postmortem Microbiology Study Group…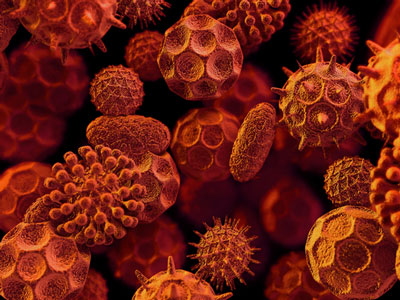 The European Society of Clinical Microbiology and Infectious Diseases (ESCMID) has launched a new study group: the Forensic and Postmortem Microbiology Study Group (ESGFOR).
ESGFOR will create a new network of microbiologists, virologists, anthropologists and archaeologists working in the field of forensic medicine. Professor Amparo Fernandez-Rodriguez, from the National Institute of Toxicology and Forensic Sciences, Madrid, is the head of ESGFOR and stresses the importance of this group in facilitating cooperation between (forensic) pathologists and (forensic) microbiologists.
Forensic and Postmortem Microbiology Study Group will assist in identifying how people have died in order to trigger a prevention plan if necessary
Fernandez-Rodriguez explains that microbiology is a new area of involvement for forensics and it is important that these two areas can work together to detect diseases and ultimately, save lives. Speaking on behalf of ESGFOR, she commented, "We are trying to convince medical examiners and judicial authorities of the importance of performing post mortem microbiology studies to learn from how people have died and prevent future occurrences."
Identifying the causes behind a person's death can help trigger a prevention plan. In discovering the bacteria involved, correct treatment strategies can be implemented and, in some cases, vaccines can be administered. Fernandez-Rodriguez spoke at the ECCMID 2015 conference in Copenhagen on the group's goal to establish European guidance for standardized microbiological sampling in forensic cases.
ESCMID has also form a Veterinary Microbiology Study Group (ESVGM) which aims to contribute to the advancement and harmonization of methods for diagnosis and antimicrobial susceptibility testing (AST) of veterinary pathogens. The group will create a European network for the surveillance of zoonoses (diseases that are transmitted from animals to humans) as well as for early detection of new or exotic infectious agents using animals as sentinels of human disease.
New groups will have huge implications for mitigating the spread of infectious disease from animals
Another major goal of the group is to optimise formulation and dosing regimens of veterinary anti-infectives, in order to improve clinical efficacy and reduce resistance development. Antibiotics are currently overused in veterinary and livestock environments and offer a major risk to humans through the development of highly resistant bacteria in these animal populations.
"Another focus for both new groups is to instigate increased cooperation between different societies and networks. ESGFOR, for example, is working on to establishing a working collaboration with the European Network of Forensic Science Institutes (ENFSI) and ESGVM will provide advice on controlling and preventing veterinary and zoonotic infections to European agencies such as EMA, EFSA and ECDC. Taken together, these recommendations implemented by the new ESCMID study groups will have huge implications for forensics and mitigating the spread of infectious disease from animals." Said Professor Murat Akova, ESCMID President.