BioNTech launches MammaTyper breast cancer diagnostic test in Europe
Posted: 11 June 2015 | Victoria White
BioNTech has launched MammaTyper, a molecular diagnostic test for breast cancer, for universal use in pathology laboratories in Europe…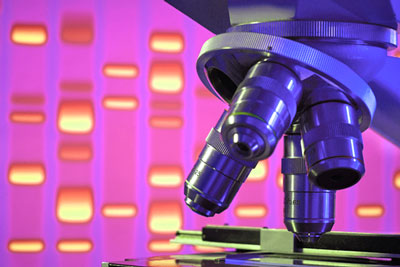 BioNTech has launched MammaTyper®, a CE-IVD marked molecular diagnostic test to stratify breast cancer patients by molecular subtyping of routine tumour tissue, for universal use in pathology laboratories.
Based upon precise measurements of gene expression by RNA analysis, MammaTyper has the potential to significantly improve the standard of diagnosis and ultimately treatment of breast cancer patients and underscores the Group's commitment to its goal of making truly personalised medicine broadly available in oncology. 
Expert medical European guidelines for breast cancer diagnosis and treatment recommend that all breast cancer be routinely subtyped using four well-established genetic markers. These analyses allow stratification of patients by the genetic subtype of the tumour, giving prognostic and predictive information so that optimal therapy can be chosen.
MammaTyper can accurately detect mRNA expression levels in four well established biomarkers of breast cancer tumours
MammaTyper, developed in collaboration with STRATIFYER, a molecular diagnostics company, is a molecular in vitro diagnostic test, based on RT-qPCR technology that allows a quantitative, accurate and reproducible detection of the mRNA expression levels of these four well established biomarkers (ESR1, PGR, ERBB2 and MKI67) of breast cancer tumours as recommended by the St Gallen Expert Committee. The test can be used on all female patients with newly diagnosed invasive breast cancer and is now available in Europe and all countries that recognize the CE-standard. MammaTyper has the added advantage that the test can be used in any molecular pathology laboratory with same-day results.
Sean Marett COO, of BioNTech, said, "The launch of our first product, MammaTyper, demonstrates BioNTech's true capabilities as a fully integrated and operational business. Launching MammaTyper and other future diagnostics currently in development will help us to establish BioNTech in the oncology market, in preparation for launch of our immunotherapies for the treatment of cancer. The launch also underscores the Group's commitment to its goal of making truly personalized medicine broadly available in the field of oncology. Each cancer is not a single disease. Different genetic subtypes require different therapies making correct genetic subtyping critical to treatment success. Within the BioNTech Group, BioNTech Diagnostics has a mission to provide new and innovative diagnostic tests to extend lives of patients, improve their quality of life and support the use of appropriate therapy for each individual patient."
The MammaTyper test can be used together with the recently introduced RNXtract® RNA Extraction Kit (IVD) which offers a reliable, robust and easy-to-use method to gain high quality amplifiable template RNA from formalin-fixed, paraffin embedded (FFPE) sample material. RNXtract® has been specifically designed for use with MammaTyper and other tests from BioNTech Diagnostics's development pipeline.