AYOXXA and Grünenthal complete research collaboration
Posted: 24 June 2015 | Victoria White
AYOXXA and Grünenthal have completed a research collaboration to validate detection limits for a biomarker based on AYOXXA's proprietary technology platform…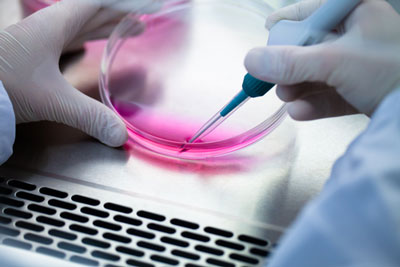 AYOXXA Biosystems and Grünenthal have completed a first research collaboration to validate detection limits for a biomarker based on AYOXXA's innovative proprietary technology platform.
The focus of this study was to analyse an inflammation marker at very low concentrations released from human cells following treatment in cell culture experiments. This new approach aims to develop improved methods for clinical biomarker detection in order to accelerate the development of new drugs for Pain and Inflammation treatment.
Grünenthal provided proprietary samples while AYOXXA contributed in-depth experience in immunoassay development to simultaneously detect multiple targets down to single digit picogramm/mL concentrations. Applications include biological samples with very low initial volume, previously inaccessible by other immunoassays. Protein multiplex analysis for highly valuable samples will open new strategies to improve clinical diagnostic and treatment development optimized for individual patients' needs.      
Lots of potential future applications for AYOXXA's technology
Michael Rasche, Corporate Vice President Global Commercial operations of AYOXXA Biosystems GmbH, commented, "To collaborate with an important pharma partner such as Grünenthal supports our strategy to become THE protein multiplex testing platform for researchers in academia as well as in the industry. We are currently starting key projects in Europe as well as in the US and are ramping up our capacities to increase our project pipeline short-term."
Dr Torsten Dunkern, Director and Head of Cellular Biology, Grünenthal, said, "The successful cross-validation of AYOXXA´s technology in comparison to homogenous detection methods for analytes used in Grünenthal´s Drug Discovery will facilitate the progression and broader use of its technology into pharmacodynamics studies."
Dr Henning Steinhagen, Senior Vice President and Head of Drug Discovery, Grünenthal, added,"AYOXXA's proprietary technology performed successfully in our hands and we can see a lot of potential future applications."