Removing a protein slows the growth of tumour blood vessels
Posted: 1 July 2015 | Victoria White
Scientists have discovered a new protein which triggers the growth of blood vessels in breast cancer tumours which have spread to the brain…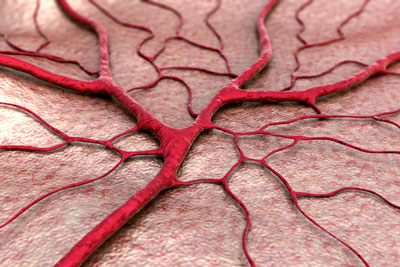 Scientists from the University of Leeds have discovered a new protein which triggers the growth of blood vessels in breast cancer tumours which have spread to the brain.
Dr Georgia Mavria's team found that by withholding the DOCK4 protein in mouse models, a particular part of the blood vessel did not form as quickly, meaning tumours grew at a slower rate.
Dr Mavria said, "We want to understand how these tumours form and grow, but we still need to do more research to stop these tumours growing altogether.
"The finding gives an important indicator of how the protein affects the growth of secondary breast tumours in the brain. The discovery could also enable experts to predict which patients might be at risk of their breast cancer spreading, and develop drugs to prevent the growth of secondary tumours."
New blood vessels are forced to form when cancer spreads
Researchers found that a complex of two related proteins, DOCK4 and DOCK9, is critical in the formation of the lumen, the interior space of a vessel through which blood flows. By impeding the speed at which the lumen forms, tumours are not fed as effectively by blood vessels.
Normally, when breast cancer spreads to other parts of the body, it forces new blood vessels to form to supply it with nutrients and oxygen to help it to grow, resulting in tumours that are very difficult to treat.
Professor Chris Marshall, Professor of Cell Biology at The Institute of Cancer Research, London and a researcher on the project, said, "Our study reveals new insights into how the complex process of forming blood vessels is controlled. This knowledge could lead to new approaches to preventing the blood supply to tumours and metastases. If we can find new ways to reduce the blood supply to tumours, we might be able to find new ways to slow cancer growth in future."
Kathryn Scott, Head of Research and Innovation at Yorkshire Cancer Research, said, "Tumours need blood vessels to grow, but these blood vessels could be the cancer's weakest link because it is believed that they are less able to become resistant to drugs than the cancer cells themselves. Targeting drugs to the blood vessels that are serving the tumour rather than the tumour itself is an exciting new area of research and we are supporting a number of projects in Yorkshire which are investigating this approach."
The study findings are published in Nature Communications.