Douglas Scientific and TATAA Biocenter announce Tumour Cell Profiling Study contest
Posted: 8 July 2015 | Victoria White
Douglas Scientific is sponsoring a Tumor Cell Profiling Study for up to three researchers as part of a collaborative partnership with TATAA Biocenter…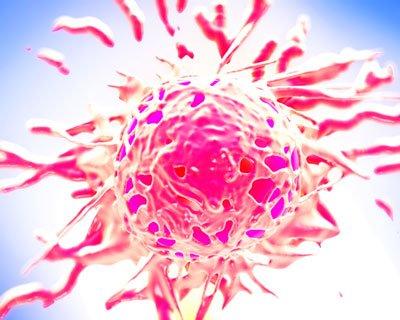 Douglas Scientific is sponsoring a Tumour Cell Profiling Study for up to three researchers as part of a collaborative partnership with TATAA Biocenter.
Selected entrants will receive a fully-sponsored gene expression study, with testing and data analysis services provided by TATAA valued at $1,500 – $2,500. To enter, submit a brief description of your research proposal and study goals by July 27, 2015.
The winners can choose up to eight assays for a variety of gene transcripts to be performed on a maximum of 94 cDNA samples. The assays can be selected from the GrandPerformance Panel of over 100 highly optimised expression assays for cancer cells developed by TATAA Biocenter, with testing conducted in Array Tape on the sensitive IntelliQube® qPCR instrument from Douglas Scientific.
The IntelliQube, is the first fully automated instrument that features the seamless integration of liquid handling, thermal cycling, detection, and data analysis into a single unit.
Single cell biology emerging as one of the hottest research areas
TATAA GrandPerformance qPCR assays are optimsed for utmost sensitivity and specificity to measure expression profiles in individual cancer cells. All assays are probe based and validated in preamplification workflow allowing the profiling of up to 96 markers in each cell. The assays have been selected to be particularly relevant for the profiling of circulating tumour cells and cancer stem cells.
"The combination of our GrandPerformance assays and the IntelliQube offers a previously unmet seamless workflow for high throughput profiling of individual cells," says Mikael Kubista, TATAA Biocenter, CEO. "Single cell biology is emerging as one of the hottest research areas and the IntelliQube will become a preferred platform for the community."
"TATAA's experience and reputation is unsurpassed when it comes to qPCR and gene expression analysis. It was a natural fit for us to work together," said Ross Higgins, Business Development Executive with Douglas Scientific. "Their excitement for the IntelliQube affirms that we have delivered a very disruptive solution to the qPCR space. This contest is a small step forward in our company's mission to partner with great scientists to make the world a better place."