KalVista raises $33 million to advance development of kallikrein inhibitors
Posted: 22 July 2015 | Victoria White
KalVista Pharmaceuticals has raised $33 million in Series B financing to support its research and clinical development programmes…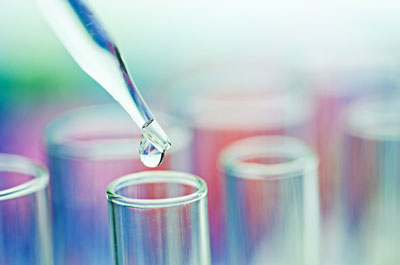 KalVista Pharmaceuticals has raised $33 million in Series B financing to support its research and clinical development programmes.
KalVista will use the funds to advance its proprietary portfolio of plasma kallikrein inhibitors for treating diabetic macular oedema and hereditary angioedema.
Andrew Crockett, KalVista's CEO, said, "This financing round attracted significant demand from major healthcare investors and we are delighted with this vote of confidence in our strategy to develop best-in-class plasma kallikrein inhibitors in serious diseases. This financing will allow us to rapidly advance our programs in diabetic macular oedema and hereditary angioedema towards important clinical proof of concept milestones and bring much-needed treatments to patients. We are now in a very strong position to drive the growth of KalVista, and achieve the full potential of our therapeutic pipeline."
KalVista is rapidly advancing orally delivered kallikrein inhibitors through preclinical testing
KalVista has developed and patented a diverse pipeline of highly selective and potent plasma kallikrein inhibitors designed for different routes of administration. The Series B financing will enable the Company to accelerate the advancement of these drug candidates through to clinical testing for multiple disease indications. The most advanced programme, an intravitreally administered plasma kallikrein inhibitor has just completed its first-in-human study and will move into Phase 2 trials in 2016 for the treatment of diabetic macular oedema.
KalVista is also rapidly advancing orally delivered inhibitors through preclinical testing. These drugs will not only expand the therapeutic options for diabetic macular oedema patients but also enable KalVista to expand its disease portfolio into the treatment of hereditary angioedema and other kallikrein-related disorders. In addition, KalVista continues to expand its small molecule portfolio towards additional therapeutic targets to fully exploit its research expertise with serine proteases for the treatment of unmet clinical needs.