Asthma patient genetic analyses reveals glucocorticoid resistance mutation
A genetic analysis has shown that a mutation in the HSD3B1 gene is connected to glucocorticoid treatment resistance in patients with severe asthma.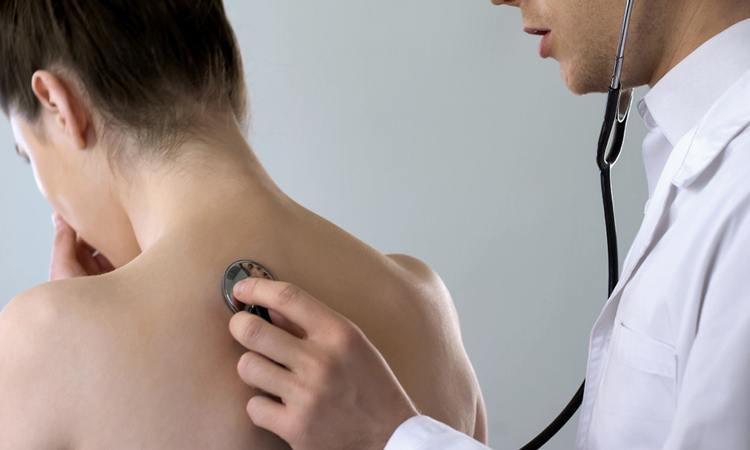 Researchers have conducted a genetic analysis of 502 severe asthma patients to reveal a mutation correlated with resistance to glucocorticoid treatment. According to the scientists, the findings suggest that a personalised approach should be used for the treatment of the condition.
The study, investigated at the Cleveland Clinic Lerner College of Medicine, US, analysed the genes of 318 asthmatics with a second cohort of 184 asthmatics to validate the findings. The researchers examined a specific germline variant of the HSD3B1 (1245A) gene, which is known to regulate androgen production.
…the data indicates patients with the 'slow' HSD3B1 gene do not respond well to oral glucocorticoids"
They revealed that this mutation is linked to glucocorticoid resistance. Among patients receiving glucocorticoids, those with the variant had poorer lung function than those who did not have the genetic anomaly, suggesting that it contributes to resistance and helps to drive the progression of severe asthma.
Glucocorticoids suppress adrenal androgen precursor production; the 'slow' and 'fast' forms of the HSD3B1 gene use adrenal androgen precursors to make potent androgens like testosterone.
According to the researchers, glucocorticoid suppression of the adrenal precursors may limit testosterone production specifically for patients with the 'slow' form which impairs the anti-inflammatory response.
The team suggest that the data indicates patients with the 'slow' HSD3B1 gene do not respond well to oral glucocorticoids and therefore a personalised approach is needed.  
Speaking to Drug Target Review, Dr Nima Sharifi, the lead researcher, said that it is possible some patients require "more intensified or alternative therapies. Our study also suggests the possibility that the anti-inflammatory response to glucocorticoids might be restored by replacing the lost androgen precursors."
However, Dr Sharifi also emphasised that "we need to hold clinical trials to test the role or potential benefit of androgen supplementation specifically."
The findings were published in PNAS.