AmpliPhi Biosciences announce financial results Q2 2015
Posted: 14 August 2015 | Katie Sadler, Digital Content Producer, Drug Target Review
Biotechnology company, AmpliPhi Biosciences Corporation, released financial results for the second quarter 2015 and operational highlights. AmpliPhi, one of the leaders in the development of bacteriophage-based antibacterial therapies to treat antibiotic-resistant infections, has reported strong overall performance in overall liquidity and balance sheet strength thanks to a $13 million investment in March 2013 in preparation […]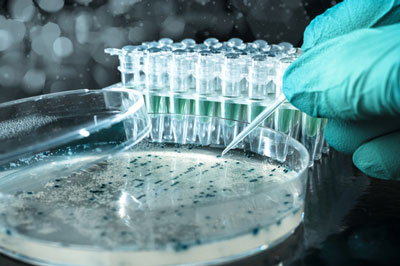 Biotechnology company, AmpliPhi Biosciences Corporation, released financial results for the second quarter 2015 and operational highlights.
AmpliPhi, one of the leaders in the development of bacteriophage-based antibacterial therapies to treat antibiotic-resistant infections, has reported strong overall performance in overall liquidity and balance sheet strength thanks to a $13 million investment in March 2013 in preparation for an anticipated listing on a major national stock exchange.
Areas of interest for second quarter results up to 30 June 2015 include;
A recorded net income of $10.8 million compared to $13.9 million in the same period of 2014. The company however, anticipates its current financial resources will provide sufficient cash to fund operations through Q3 2016.
Second quarter 2015 R&D expenses totalled $1.1 million from $1.9 million for the same period of 2014. The reduced R&D expenses were due primarily to the timing of non-clinical research project fees in 2015 and one-time start-up costs in 2014 related to our Slovenia cGMP manufacturing facility.
Second quarter 2015 G&A expenses totalled $1.6 million compared to $2.0 million in the second quarter of 2014. The reduced G&A expenses were due primarily attributable to lower cash and stock compensation expenses related to the departure of our prior Chief Executive Officer in the third quarter of 2014, which were partially offset by expenses related to the appointment of our new Chief Executive Officer on May 18, 2015
AmpliPhi's loss from operations for the quarter ended 30 June 2015 was $2.6 million compared to $3.7 million in the same period of 2014.
Commenting on the Q2 financial results M. Scott Salka, CEO of AmpliPhi Biosciences, said: "AmpliPhi remains in a solid position, operationally and financially, to advance our pre-clinical pipeline and achieve our overarching goal of bringing bacteriophage-based products to market to provide clinicians with a new class of therapies to combat the rising threat of antibiotic-resistant bacterial infections."
Corporate advancements included formal written clearance from JAZMP, the Agency of the Republic of Slovenia for Medicinal Products and Medical Devices, to manufacture bacteriophages under current Good Manufacturing Practices (cGMP) standards in their dedicated bacteriophage production facility.
The company also presented data at the 38th European Cystic Fibrosis Conference in June demonstrating anti-pseudomonal bacteriophages retained biological activity following nebulization and separately presented in June this year to the EMA Workshop in London on the therapeutic use of bacteriophages.
In addition, medical priorities and commercial development of phage therapies were presented to the National Institute of Allergy and Infectious Disease (NIAID) at the bacteriophage workshop on drug resistance.
Observing the company's operational highlights, Salka added: "In the second quarter, AmpliPhi made significant progress towards achieving our near and longer-term clinical and commercial objectives. We received cGMP manufacturing clearance, a key objective on our path to initiating our first clinical trial program and applied to uplist the Company on the NYSE MKT, following our successful reverse split."