IL-27 could work as potential immunotherapy against cancers
Researchers have created a new kind of immunotherapy using the interleukin-27 (IL-27) cytokine to effectively combat tumours in vitro and in vivo.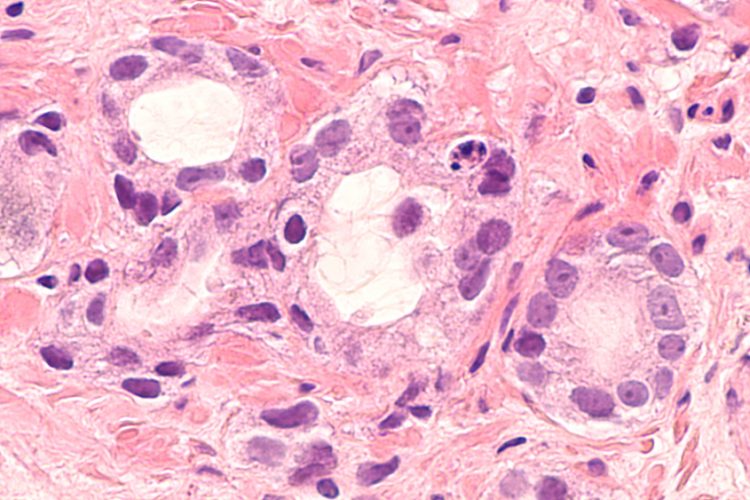 Researchers report that they have developed a potential new therapeutic option which they say may help to halt the growth of certain tumours, including prostate cancer. 
Conducted at Purdue University, US, the study revealed that the protein interleukin-27 (IL-27), which is a cytokine, can be used as part of a novel targeted immunotherapy. IL-27 acts as a chemical messenger to help the immune system target cancer and other diseases. 
"We have designed a therapy that can help recruit immune cells to kill cancer and also help repair bone and tissues damaged by tumours," said one of the lead researchers Marxa Figueiredo, associate professor of basic medical sciences in Purdue's College of Veterinary Medicine. "One of the best features of this technology is that it shows great promise in enabling treatment for many other cancers and diseases that could benefit from halting tumour growth and promoting bone repair."
According to the researchers, the IL-27 cytokine is modified at the C-terminus with a dual targeting and therapeutic heptapeptide. They successfully tested their therapy both in vitro and in vivo. 
"Immune cells are naturally attracted to areas of the body with lots of signals that come from proteins such as IL-27," Figueiredo continued. "So, with our novel approach of targeting the IL-27 to the tumour or bone cells, we can use these proteins to produce signals that bring healthy cells to areas of the body with cancer or other disease and kill the tumours and begin the process of repairing bone and other musculoskeletal tissues."
Figueiredo said the new Purdue therapy technology has applications for people and animals with many different types of cancer, including breast and lung and other diseases where protein targeting could improve the immune system's response.
The therapy technology is presented in the journal Molecular Therapy: Methods & Clinical Development.