New Phase III data show tiotropium* Respimat® effective across asthma severities
Boehringer Ingelheim announced new data from large scale, Phase III studies showing that once-daily tiotropium delivered via the Respimat® inhaler was effective and well tolerated in patients across asthma severities…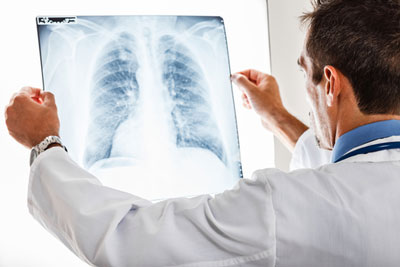 Boehringer Ingelheim today announced new data from large scale, Phase III studies showing that once-daily tiotropium delivered via the Respimat® inhaler was effective and well tolerated in patients across asthma severities. These data were presented at the American Academy of Allergy, Asthma & Immunology (AAAAI) 2014 annual meeting in San Diego.
"Even with current treatment options, at least 40 percent of patients with asthma remain symptomatic,[1] which may put them at greater risk for exacerbations or asthma worsening" said Professor Pierluigi Paggiaro, Professor of Respiratory Medicine, University of Pisa, and lead author on the GraziaTinA-asthma® study. "It is important to investigate the efficacy and safety of new treatment options across different asthma severities."
The first results from the Phase III GraziaTinA-asthma® study were announced. The study demonstrated that tiotropium Respimat® improved lung function and was well tolerated in patients with asthma who remain symptomatic while receiving low-dose maintenance ICS treatment.[2]
Also presented at the meeting was a new subset of data from the Phase III MezzoTinA-asthma® trials. The data showed that in patients with asthma who remained symptomatic while receiving moderate-dose maintenance ICS therapy, the addition of once-daily tiotropium reduced airflow obstruction independent of allergic status, as measured by the TH2 phenotype biomarker.[3]
Finally, an analysis of a subset from the Phase III PrimoTinA-asthma® trials found the addition of once-daily tiotropium improved lung function responses independently of concomitant use of a leukotriene receptor antagonist (LTRA). This effect was demonstrated in patients with asthma who remained symptomatic despite receiving treatment with at least ICS/LABA.[4] Previous results from these pivotal, PrimoTinA-asthma® trials have shown that the addition of tiotropium Respimat® significantly increased time to first severe asthma exacerbation, as well as time to first episode of asthma worsening, compared with at least ICS/LABA therapy alone (current standard therapy).[5]
References
Bateman ED, Boushey HA, Bousquet J, et al; GOAL Investigators Group. Can guideline-defined asthma control be achieved? The Gaining Optimal Asthma ControL study. Am J Respir Crit Care Med. 2004;170 (8): 836-44
Paggiaro P, Halpin DMG, Buhl R et al. Tiotropium Respimat® add-on to inhaled corticosteroids improves lung function in patients with symptomatic mild asthma: results from a Phase III trial. Journal of Allergy and Clinical Immunology Vol. 133, Issue 2: AB4
Casale T B, Bateman E D, Dahl R et al. Tiotropium Respimat® add-on therapy reduces airflow obstruction in patients with symptomatic moderate asthma, independent of TH2 inflammatory status. Journal of Allergy and Clinical Immunology Vol. 133, Issue 2: AB5
Dahl R, Doherty D E, Corren J. Once-daily tiotropium Respimat® improves lung function in patients with severe symptomatic asthma independent of leukotriene modifier use. Journal of Allergy and Clinical Immunology Vol. 133, Issue 2: AB5
Kerstjens HAM, Engel M, Dahl R et al. Tiotropium in asthma poorly controlled with standard combination therapy. N Engl J Med 2012; 367 (13): 1198-1207