Amcure awarded BMBF research grant to advance lead candidate
Amcure will use the €1.9 million grant to support the initiation of first-in-man studies for the company's lead candidate for the treatment of epithelial tumours…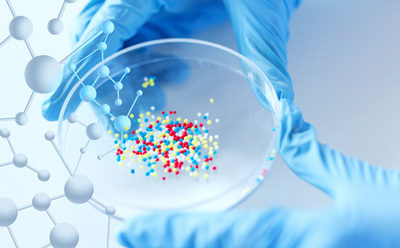 amcure has been awarded a grant of  approximately €1.9 million by the German Ministry of Education and Research (BMBF).
The grant covers half the investment needed to advance amcure's lead candidate through preclinical and into clinical development with the other half coming from a consortium led by LBBW Venture Capital. The project will support the initiation of first-in-man studies for amcure's lead candidate for the treatment of epithelial tumours, expected to begin in mid-2016.
"The continued support by the German government acknowledges the excellent scientific basis of our approach and the outstanding progress the research team at amcure and its collaboration partners have made. Including the recent award, the BMBF has granted a total of €2.4 million up to date. The financing will support amcure in advancing cancer compounds using a novel mode of action into clinical evaluation," commented Dr Matthias Klaften, COO/CFO and co-founder of amcure.
amcure's  approach has been validated in preclinical studies
amcure's unique therapeutic approach is based on targeting CD44v6, a cell surface protein discovered at the Karlsruhe Institute of Technology (KIT). The protein acts as a co-receptor for the activation of several receptor tyrosine kinases such as c-MET and VEGFR-2, which are involved in the process of blood vessel formation (angiogenesis) and ultimately tumour growth and formation of metastases.
The considerable therapeutic potential of amcure's approach has recently been underscored in an article that validates the role of CD44v6 as one of the key drivers for tumour growth and metastasis and the high efficacy of inhibiting its co-receptor function.
Dr Alexandra Matzke-Ogi added: "The publication of this paper adds further validation to amcure's therapeutic approach to target cancer cells with high metastatic potential."