Viking announces new preclinical results for VK5211
VK5211 is an orally available, non-steroidal selective androgen receptor modulator (SARM) designed to selectively stimulate muscle and bone formation with reduced activity in peripheral tissues such as skin and prostate…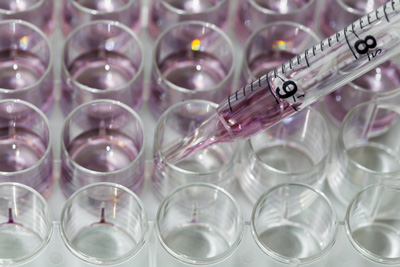 Viking Therapeutics has announced new data from a preclinical study examining the physiologic impact of VK5211, an orally available, non-steroidal selective androgen receptor modulator (SARM) designed to selectively stimulate muscle and bone formation with reduced activity in peripheral tissues such as skin and prostate.
Study findings in primates following 13 weeks of treatment showed robust weight gains in all VK5211 treatment groups as compared to both baseline and controls. Importantly, treated cohorts demonstrated progressive weight gain throughout the course of treatment and retained a substantial portion of the increased weight post-treatment.
In the primate study, oral VK5211 was administered once-daily at doses of 0.6, 3, 15 and 75 mg/kg to cynomolgus monkeys for up to 13 weeks.  Control cohorts were administered a vehicle formulation excluding VK5211.  At 13 weeks, treated animals demonstrated mean body weight gains of 20 to 47 percent from their baseline measurements.  The increases in body weight were 29 to 157 percent greater than the control cohort in males, and 100 to 267 percent greater than controls in females.  Significant mean weight gains of up to 1.5 kg were observed in the combined sexes, from 3.5 to 3.6 kg at baseline.  Importantly, VK5211-treated cohorts were shown to effectively maintain their increased weight, retaining 70% or more of their gains over a four-week recovery period following discontinuation of dosing.
The safety of VK5211 was also evaluated in this study.  No ophthalmic, electrocardiographic or heart rate changes were observed with VK5211 dosing.  In addition, no significant changes to clinical chemistry or haematologic factors were observed.  Minimal to moderate alterations in clinical pathology parameters that were consistent with potent stimulation of the androgen receptor were observed in VK5211-treated cohorts.  These findings are not anticipated to result in safety concerns in an elderly human population.
Results build upon responses observed in prior studies of VK5211
"These results build upon the impressive anabolic responses observed in prior studies of VK5211.  The significant increases in weight observed in this study, which continued through the entire 13 week treatment window, are quite promising and consistent with data from a previous human Phase 1 study, which demonstrated increases in muscle mass after only three weeks of exposure," said Brian Lian, Ph.D., chief executive officer of Viking.  "We believe such effects, if replicated in further human studies, could provide benefits in settings where patients experience abnormal losses of muscle.  We recently announced the initiation of a 12 week Phase 2 trial of VK5211 in patients recovering from hip fracture, a large population known to experience prolonged disability and increased risks of re-fracture due to muscle and bone loss.  Today's results provide additional reasons to be enthusiastic about the potential benefits of VK5211 on muscle growth and we are excited to continue our aggressive development plan for this important therapy."
A Phase 2 clinical trial of VK5211 in up to 120 patients who recently suffered a hip fracture is currently underway.