UK Government to fund four studies investigating long COVID
The UK Government will give £18.5 million in funding to four studies researching the causes and potential treatments of long COVID.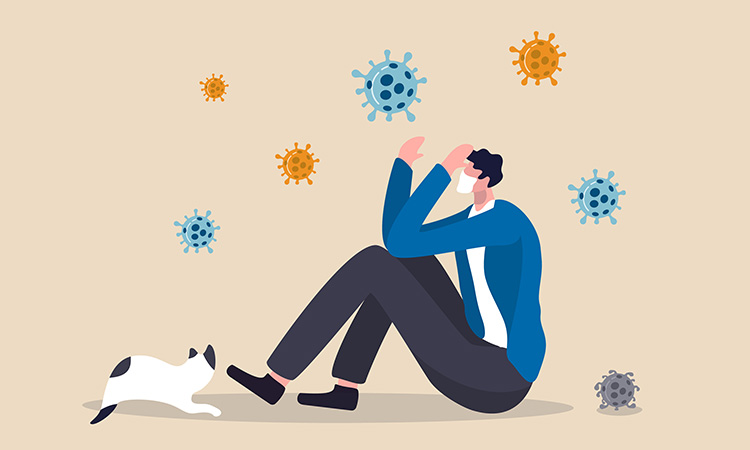 The UK Government has announced that £18.5 million will be used as funding to study long COVID. According to the government, people experiencing the longer-term effects of long COVID will benefit from research to help better understand the causes, symptoms and treatment of the condition.
Four studies are being funded in partnership with the National Institute for Health Research (NIHR) and UK Research and Innovation (UKRI). 
According to the government, approximately one in 10 people with COVID-19 continue to experience symptoms and impaired quality of life beyond 12 weeks. Long COVID can present with clusters of symptoms that are often overlapping and/or fluctuating. A systematic review has highlighted 55 different long-term effects but common symptoms of the condition include breathlessness, headaches, cough, fatigue and cognitive impairment or 'brain fog'. There is also emerging evidence that some people experience organ damage. 
Health and Social Care Secretary, Matt Hancock said: "In order to effectively help these individuals we need to better understand long COVID and identify therapeutics that can help recovery. This funding will kick-start four ambitious projects to do just that."
An independent panel of research experts and patients with the condition recommended the following studies for funding:
REACT long COVID (REACT-LC): led by Professor Paul Elliott, Imperial College London – £5.4 million over three years. The study will involve people in the community who have taken part in the REACT study of the virus that causes COVID-19. Data will be analysed to find common factors to examine why some people get long COVID and others do not. 
Therapies for long COVID in non-hospitalised individuals: from symptoms, patient-reported outcomes and immunology to targeted therapies (The TLC Study): led by Dr Shamil Haroon and Professor Melanie Calvert, University of Birmingham – £2.3 million over two years. The study will identify which treatments are most likely to benefit people with particular symptoms of long COVID and test supportive treatments to improve their quality of life. 
Characterisation, determinants, mechanisms and consequences of the long-term effects of COVID-19: providing the evidence base for health care services: led by Professor Nishi Chaturvedi, University College London – £9.6 million over three years. The study will use data from more than 60,000 people to help define long COVID and improve diagnosis. It will also explain why some people get the condition, the typical effects on a person's health and ability to work and the factors that affect recovery to inform the development of treatments offered to patients. 
Non-hospitalised children and young people with long COVID (The CLoCk Study): Professor Sir Terence Stephenson, UCL Great Ormond Street Institute of Child Health – £1.4 million over three years. The study will reveal more about long COVID among children, how it can be diagnosed and how to treat it. 
The government, through the NIHR and UKRI, is also jointly funding major studies to characterise acute and longer term disease in hospitalised patients. The Post-HOSPitalisation COVID-19 study (PHOSP-COVID) was backed by £8.4 million in funding and looks into the long-term physical and mental health implications of COVID-19 to support the development of new measures to treat patients with coronavirus.