Memory drug BPN14770 moves into Phase 1 safety trial
Posted: 4 January 2016 | Victoria White | 1 comment
BPN14770 may be a possible treatment for dementia and Alzheimer's disease with less potential for side effects than rolipram…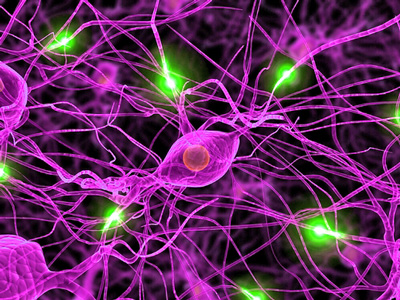 An experimental drug that may improve memory, BPN14770, is now being tested in a Phase 1 safety trial.
BPN14770, developed by Tetra Discovery Partners, is the first compound funded by the NIH Blueprint Neurotherapeutics Network to reach a Phase 1 clinical trial. It is a first in class phosphodiesterase 4D negative allosteric modulator (PDE4D-NAM). PDE4D is an enzyme that plays a role in the formation of connections between brain cells. In addition, blocking PDE4D increases activity of cyclic adenosine monophosphate, a protein that enhances learning and memory. Rolipram is a different type of PDE4 inhibitor that has been shown to improve cognitive performance in mouse models of Alzheimer's disease, stroke and traumatic brain injury. Although rolipram has been effective in animal studies, it is not used clinically due to serious side effects. BPN14770 may be a possible treatment for dementia and Alzheimer's disease with less potential for side effects than rolipram.
Phase 1 trial will test safety and pharmacokinetics or BPN14770
Scott Reines, M.D., Ph.D., chief medical officer of Tetra, said, "Most current Alzheimer's disease drug development is focused on amyloid targeted approaches, which even if successful are likely to be more effective when used in combination with drugs addressing other mechanisms of the disease. The PDE4 biochemical pathway of memory and nerve synapse formation targeted by BPN14770 is well documented.
"Moreover, researchers have shown great interest in exploring how boosting synapse formation can potentially benefit not only Alzheimer's disease but also other cognitive disorders such as schizophrenia and learning/developmental disabilities, such as Fragile X syndrome. We greatly look forward to advancing our clinical studies of BPN14770 to understand its potential in treating these serious neurological conditions, which represent enormous unmet medical needs."
The Phase 1 trial will test the safety and pharmacokinetics of the compound in 48 healthy volunteers. If deemed safe, the next phase of testing will examine its effects on long-term memory and other aspects of cognition.
"We are pleased that BPN14770 has moved into a clinical study and we are eagerly awaiting the outcomes of the safety trial," said Amir Tamiz, Ph.D., programme director at the NIH's National Institute of Neurological Disorders and Stroke (NINDS).