Boehringer and Arena to advance research in psychiatric diseases
Boehringer Ingelheim and Arena Pharmaceuticals have signed an exclusive agreement to conduct joint research to identify drug candidates for psychiatric diseases…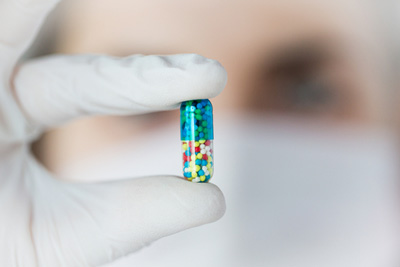 Boehringer Ingelheim and Arena Pharmaceuticals have signed an exclusive agreement to conduct joint research to identify drug candidates targeting an undisclosed G protein-coupled receptor (GPCR), which belongs to the group of orphan central nervous system (CNS) receptors.
The new partnership combines Arena's expertise in GPCR focused drug discovery and development with Boehringer Ingelheim's unique approach to CNS research and development and its proven capabilities in bringing novel medications of high therapeutic value to the market in areas of high unmet medical need. The collaboration is part of Boehringer Ingelheim's commitment to researching and developing new and more effective treatments for psychiatric diseases and their symptoms.
Arena will provide Boehringer Ingelheim exclusive rights to its internally discovered, novel compounds and intellectual property for an orphan CNS receptor. The companies will jointly conduct research to identify additional drug candidates that are suitable for continued research and development as therapeutic compounds for various disease indications. The agreement grants Boehringer Ingelheim exclusive worldwide rights to develop, manufacture and commercialise products resulting from the collaboration.
Under the terms of the agreement, Arena is eligible to receive payments up to $262 million in success milestones in case of full commercial success of multiple drug products, including an upfront payment and research funding. In addition, Arena is eligible to receive tiered royalties on future sales of products that arise from the collaboration.
According to the World Health Organization, mental illness – together with substance abuse disorders – remains the leading cause of disability worldwide. At least 450 million people suffer from mental health problems. The global economic burden of mental illness is larger than for cancer, cardiovascular disease or diabetes and continues to grow – with significant health, social and economic consequences. As currently available treatment options leave many patients unsatisfactorily treated, more effective medicines for mental diseases are urgently needed.
Alliance may deliver new medicines for psychiatric diseases like schizophrenia
"This agreement reflects our new corporate focus to enter into collaboration opportunities at various stages of development," said Harry F. Hixson, Jr., Arena's interim Chief Executive Officer. "Collaborations are an essential part of our drug discovery and development efforts, so we are pleased to be part of this shared goal to identify novel drugs targeting an orphan CNS receptor with Boehringer Ingelheim, who possesses demonstrated capabilities in research, development, manufacturing, and marketing of pharmaceutical products."
"Together with our research partners in neuroscience, we are targeting brain circuits underlying major untreated symptom domains in our CNS focus areas of Alzheimer's disease, schizophrenia, and depression. We are delighted to enter into this new collaboration with Arena, who have recognised expertise in orphan CNS GPCR drug discovery and development," said Corporate Senior Vice President Clive R. Wood, Head of Discovery Research of Boehringer Ingelheim. "We believe that this alliance with Arena will allow us to deliver innovative, new medicines for the treatment of patients with psychiatric diseases such as schizophrenia and contribute to our vision of helping the millions of people with mental illness, to live fuller, more independent lives, for longer."