Scientists discover new clue for platelet activation to target thrombosis
Researchers have revealed a novel mechanism for platelet activation, suggesting a potential target for antithrombotic therapy.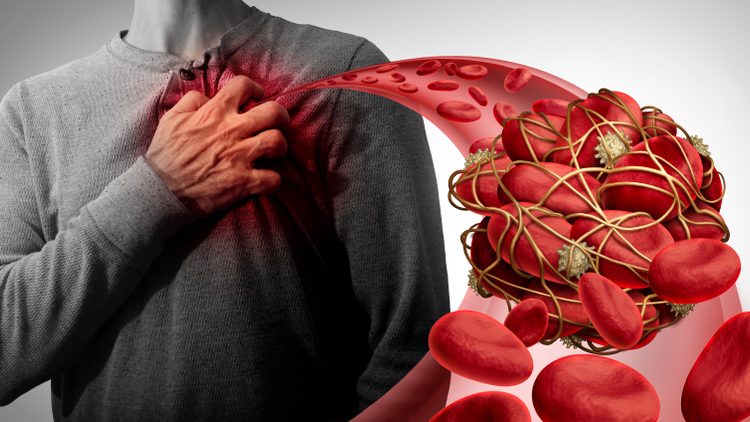 A study from the University of Birmingham, UK, have found a novel mechanism for platelet activation involving binding protein S100 A8/A9 to the GPIbα platelet receptor. The team hope that this mechanism will lead to new targets and strategies for antithrombotic therapies against blood clotting.
S100 A8/A9 is usually stored in intracellular compartments and released into the circulation during infection or inflammation, where it activates other immune cells. Its levels are elevated in cardiovascular diseases such as atherosclerosis, myocardial ischemia reperfusion injury, which occurs during post-myocardial infarction, cardiac surgery or during circulatory arrest, heart failure and infections such as COVID-19. High levels of S100 A8/A9 following myocardial infarction also correlate with high risk of late stent thrombosis and heart failure.
The researchers investigated blood draws from COVID-19 patients on intensive care units (ICUs), which showed sustained high levels (10-40µg/ml) of S100 A8/A9 in the plasma of patients with severe disease. A further analysis displayed a sustained increase in mean S100 A8/A9 levels in non-surviving ICU patients, starting at day two following the first blood draw. In those who survived, the levels declined from day two. Observing COVID-19 lung autopsies, the team also noted increased platelet-neutrophil interactions in the lungs of patients with fatal COVID-19.
The researchers then investigated whether or how S100 A8/A9 affects platelet function and found that recombinant human S100 A8/A9 induces the formation of procoagulant platelets in samples taken from healthy human blood.
The level of platelet activation was both significant and concentration-dependent and confirmed in studies using a range of pro-coagulation markers. The levels of S100 A8/A9 tested and shown to induce procoagulant platelets were in the range of S100A8/A9 observed in the plasma of patients with COVID-19. Surprisingly, the team's findings also showed that while recombinant S100 A8/A9 does not induce platelet aggregation, it does induce fibrin generation in whole blood. 
Subsequently, the researchers tested whether S100 A8/A9 induced platelet activation could be reduced by antiplatelet drugs and non-steroidal anti-inflammatory drugs (NSAIDs) or by targeting the known receptors for S100 A8/A9. They saw no effect from these drugs, which had known receptor targets, however the mouse studies showed that recombinant mouse S100 A8/A9 induces formation of procoagulant platelets through the GPIbα receptor, which has not previously been described as a receptor for S100A8/A9 and a target for damage-associated molecular patterns (DAMPs). 
Studies using human platelets corroborated this, showing that recombinant GP1bα inhibits S100A8/A9. This was further confirmed by testing on human platelets isolated from a patient with Bernard Soulier Syndrome which failed to respond to S100 A8/A9 at any dosing level.
"These are exciting findings," commented researcher Dr Julie Rayes. "The presence of procoagulant platelets and their contribution to thrombosis and worse outcome in COVID-19 patients were recently shown. However, the mechanism by which these procoagulant platelets are induced and how to block it is not clear. Here we describe a novel mechanism of formation of these procoagulant platelets and identify the GPIbα as the responsible for this effect."
The study will be presented on 27 August 2021.