Lymph node-targeted vaccine elicits COVID-19 protection in vivo
Elicio Therapeutics' lymph node-targeting vaccine displayed cellular and humoral immunity to SARS-CoV-2 in a pre-clinical study.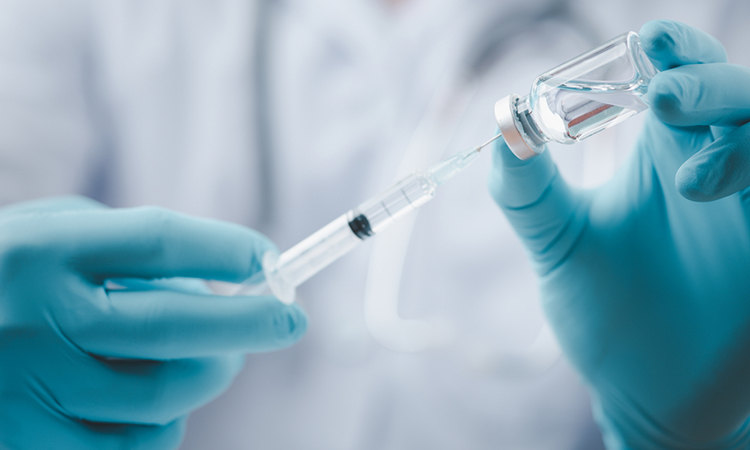 Elicio Therapeutics has announced positive pre-clinical data demonstrating that ELI-005, a protein subunit vaccine containing the lymph node-targeted Amphiphile-CpG adjuvant (AMP-CpG), induces potent cellular and humoral immunity to SARS-CoV-2 at the 2021 Vaccines Summit.
Elicio assessed the ability of ELI-005, containing AMP-CpG, to promote immunity directed against an admixed SARS-CoV-2 Spike receptor binding domain (RBD) protein in mice and non-human primates. Comparator vaccination with alum and unmodified CpG were included to assess immune response induction of a lymph node targeted adjuvant relative to either a depot forming or systemically distributed adjuvant.
The results suggest that efficient delivery of AMP-CpG to the lymph nodes enables cellular and humoral immunity and can be applied for rapid development of prophylactic or therapeutic vaccine candidates targeting a variety of disease specific antigens.
According to the team, the Spike RBD sequence is an important target for the immune response as it is the target for neutralising antibody responses to SARS-CoV-2. These Spike antigens also contain T-cell epitopes that generate cell mediated immunity. The strong T-cell responses generated by ELI-005 indicate that it may enhance broad protection against these variants since most amino acid regions recognised by T cells have been conserved in variants of concern including the Beta (B.1.351) and Alpha (B.1.1.7) strains.
"We are encouraged by these positive results for ELI-005 demonstrating that delivery of AMP-CpG adjuvant to the lymph nodes induces both cellular and humoral responses to SARS-CoV-2 antigens. This dual response is critical in developing broad protective immunity in patients," commented Peter DeMuth, vice president of research at Elicio Therapeutics. "The cross-reactivity to variants of concern and induction of potent potentially cross-reactive T cells are crucial benefits as the virus continues to evolve. Although we are still in the early stages of studying this adjuvant, this data shows AMP-CpG has the potential to enhance a broad spectrum of vaccines beyond SARS-CoV-2."
Data from the summit can be found here.