GSK and MMV announce start of phase III programme of tafenoquine for Plasmodium vivax malaria
GlaxoSmithKline and Medicines for Malaria Venture announced the start of a phase III global programme to evaluate the efficacy and safety of tafenoquine…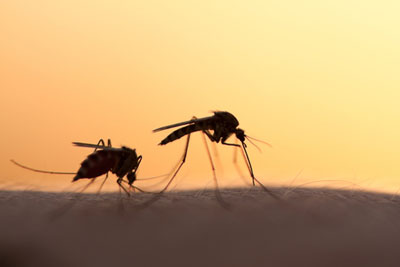 GlaxoSmithKline (GSK) and Medicines for Malaria Venture (MMV) today announced the start of a phase III global programme to evaluate the efficacy and safety of tafenoquine, an investigational medicine which is being developed for the treatment and relapse prevention (radical cure) of Plasmodium vivax (P. vivax) malaria.
P. vivax malaria, a form of the disease caused by one of several species of Plasmodium parasites known to infect humans, occurs primarily in South and South East Asia, Latin America and the horn of Africa. Severe anaemia, malnutrition and respiratory distress are among the most serious consequences described to be caused by the infection.
The phase III programme includes two randomised, double-blind treatment studies to investigate tafenoquine in adult patients with P. vivax malaria. The "DETECTIVE" study (TAF112582) aims to evaluate the efficacy, safety and tolerability of tafenoquine as a radical cure for P. vivax malaria, co-administered with chloroquine, a blood stage anti-malarial treatment. The "GATHER" study (TAF116564) aims to assess the incidence of hemolysis and safety and efficacy of tafenoquine compared to primaquine, the only approved treatment currently available for the radical cure of P. vivax malaria.
Tafenoquine is not yet approved or licensed for use anywhere in the world.
"P. vivax malaria can affect people of all ages and is particularly insidious because it has the potential to remain dormant within the body in excess of a year, and causes some patients to experience repeated episodes of illness after the first mosquito bite," said Nicholas Cammack, Head, Tres Cantos Medicines Development Centre for Diseases of the Developing World.  "Our investigation of tafenoquine for the treatment of P. vivax malaria is part of GSK's efforts to tackle the global burden of malaria. Working with our partners, including MMV, we are determined to stop malaria in all its forms."
"One of the big challenges we face in tackling malaria is to have new medicines to prevent relapse, caused by dormant forms of P. vivax, said Dr Timothy Wells, MMV's Chief Scientific Officer. "The phase III programme is designed to build upon the promising results of the phase IIb study which showed that treatment with tafenoquine prevented relapses. If successful, tafenoquine has the potential to become a major contributor to malaria elimination.1 It's a great privilege to be working with GSK on this project; they have a clear commitment to changing the face of public health in the countries in which we are working."
References
Ric N Price, François Nosten. Single-dose radical cure of Plasmodium vivax: a step closer. The Lancet 2014; Volume 383, Issue 9922: 1020 – 1021. doi:10.1016/S0140-6736(13)62672-0.