Ncardia secures more than $60 million to enhance and expand leading iPSC offerings
Ncardia has formed a strategic partnership with Kiniciti to build GMP capabilities to support iPSC cell therapy platforms and human cell-based in vitro discovery services.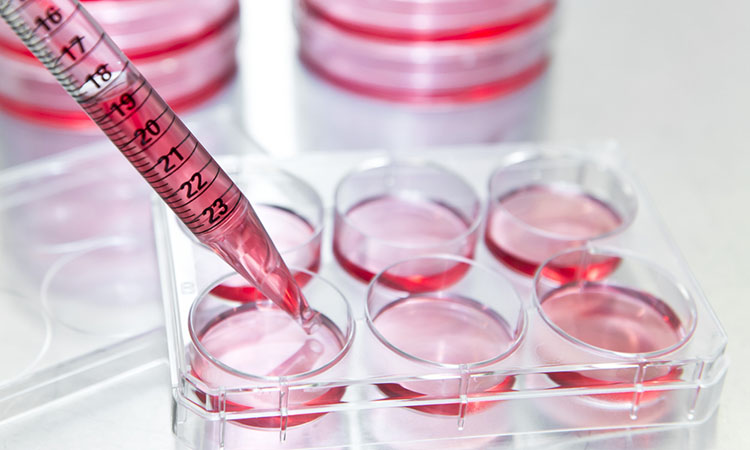 Ncardia, a leader in developing stem cell-based solutions for drug discovery and cell therapy, announced that it has secured more than $60 million in capital through a strategic partnership with Kiniciti, a US-based investment platform focused on strengthening the cell and gene therapy ecosystem worldwide. Kiniciti is backed by Welsh, Carson, Anderson & Stowe (WCAS), a leading private equity firm investing in healthcare and technology and Biospring Partners. The transaction gives Kiniciti a control stake in Ncardia to support growth and enhance capabilities spanning discovery to clinical programmes to commercial production.
A leader in contract research, development and manufacturing of human-induced pluripotent stem cell (iPSC)-based solutions, Ncardia's capabilities include bio-reactor-based scalable manufacturing of iPSC derived cells, assay development, disease modelling and cell-based screening.
"We are thrilled to welcome Kiniciti as our strategic investment partner," said Alain Parthoens, Ncardia's Chairman. "Kiniciti is uniquely suited to help Ncardia expand globally and to support our planned investment into good manufacturing practice (GMP) capabilities for our iPSC-based cell therapy platforms."
"Combining Ncardia's revolutionary, differentiated science with our ability to build global companies and supporting ecosystems will create significant value for therapeutic customers," said Geoff Glass, CEO of Kiniciti. "We are excited to make Ncardia the centrepiece of an ecosystem that we will build to ensure that cell therapies claim their rightful place in advancing human health. Through this partnership, Ncardia's customers will benefit from the company's expanded current GMP (cGMP) capabilities in cell therapy and more robust offerings in discovery services."
Ncardia has leveraged its diverse capabilities through a platform comprising multiple technologies and services to accommodate projects for various therapeutic modalities at any stage of development.
"With this partnership, we can enhance our technology platforms with Kiniciti's capital and deep expertise to create a strong and successful global iPSC leader," said Ncardia Co-founder and CEO Dr Stefan Braam. "We will do that on the drug discovery side by building additional human cellular models with the capability to predict whether drugs are safe and efficacious much earlier in the development process. In cell therapy, we are going to help our customers with novel manufacturing technology that will create robust iPSC-based allogenic platforms in the immuno-oncology field."
While comparatively new in the cell therapy space, human iPSC initiatives have garnered considerable interest because of the incredible potential they hold for cell therapy companies. iPSC technology gives scientists the ability to reprogramme a given skin or blood cell into a stem cell, which in turn can be differentiated into any target cell type of interest. That cell then can be further enhanced with custom cell engineering and edits to match customers' needs.
"A guiding principle in this partnership is to expand access to and drive down the cost of cell therapies for patients in need," Glass said. "The only way that happens is by building robust, industrialised and scalable platforms. And that is precisely what we will accomplish through our partnership with Ncardia. We are very excited to collaborate with Stefan and his team of experts and we look forward to fulfilling iPSC's potential to deliver better therapies to patients around the world."