Product Hub: Advanced high-throughput screening in a microplate reader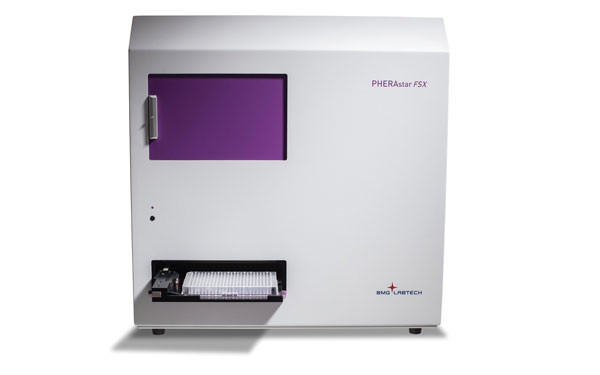 BMG LABTECH has developed the new reference multi-mode microplate PHERAstar® FSX reader for HTS applications. This reader was specifically conceived for the fastest read times, the best sensitivity and unmatched flexibility in all plate formats up to 3456 wells…
High-throughput screening (HTS) in microplate readers is often used in drug discovery and is relevant to the pharmaceutical industry as well as academic core facilities. HTS allows researchers to quickly conduct millions of chemical, biochemical or pharmacological tests and establish a basis for drug design. In order to maximise efficiency, screening facilities must constantly strive to increase throughput and minimise sample expenditure, while controlling costs. This enables the key factors of highest speed and flexibility to be achieved, without compromising on sensitivity.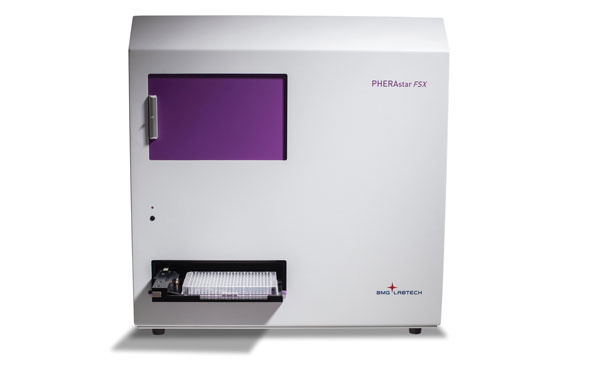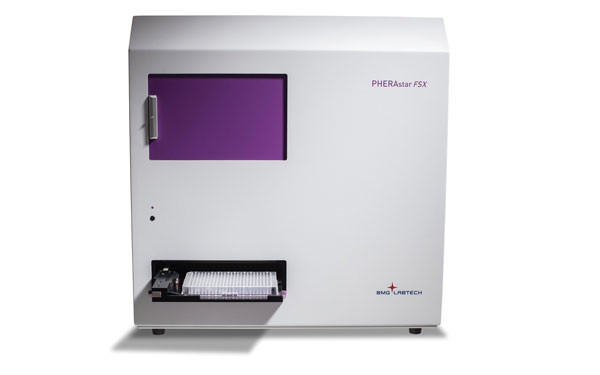 To meet these requirements, BMG LABTECH developed the new reference multi-mode microplate PHERAstar® FSX reader for HTS applications. This reader was specifically conceived for the fastest read times, the best sensitivity and unmatched flexibility in all plate formats up to 3456 wells.
Next generation TRF Laser
The trend towards assay miniaturisation for high throughput requires the ability to measure the smallest possible quantity. The outstanding sensitivity of the PHERAstar FSX is based on an innovative optical design which is composed of a free air optical path, three independent light sources, Simultaneous Dual Emission detection, and high transmission filters. To ensure best performance for any HTS assay, the reader comes with a high energy xenon flash lamp, a special laser for Alpha Technology and the next-generation laser for TRF/TR-FRET. The new TRF laser with a frequency of 60 flashes per second increases throughput and precision of measurement and allows for a full 1536-well plate to be measured in only 36 seconds.