Compliance with data integrity and computerised system validations
ABOUT THIS WEBINAR
Data Integrity and Computerised System Validations (CSV) have become an area of increased scrutiny for regulatory agencies over the last several years. Understanding how the agencies view data integrity is critical for laboratories to maintain complete compliance. During this webinar, we investigated trends seen globally for data integrity violations and avenues for remediation. Defining how the agencies view CSV and approaching industry best practices for new instrumentation or remediation efforts to also comply with data integrity are outlined during this presentation.
In this webinar, we addressed different areas of concern and answer questions around:
How does the FDA view data integrity?
Why is data integrity so crucial?
What is metadata?
What is an audit trail?
Does each workflow on a computer system need to be validated?
What is Computer System Validation (CSV)?
How are CSV requirements met? – What are some of the pitfalls with CSV?
Are there best practices for the pharma lab?
KEYNOTE SPEAKER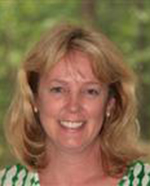 Margaret Blackburn, Global Head of Compliance Services at PerkinElmer
Margaret is a CQA Certified Quality and Compliance veteran in the industry with over 15 years of expertise in quality auditing for both internal and external regulatory inspections. Her background is developing and implementing quality systems that are the right fit for a company, writing quality manuals, validating instrument and clinical methods, developing quality procedures and policies that are aligned with cGXP and cultivating a quality atmosphere not only intradepartmental but companywide. She has participated on working groups for CPT code approvals through the AMA, managed product lines of novel tumour markers and served as SME for beta testing and new site implementation of the product. Her experience in industry ranges from Quality Directorships and Chief Compliance Officer to Product Manager for international medical device, national reference laboratories, blood banking, biotech, CRO and BSL3 companies. Margaret is a part of the PerkinElmer team as the Global Lead for Compliance Services.