N terminal domain of S protein revealed as antibody target for COVID-19
An antibody with high neutralising potency against SARS-CoV-2 that binds to the N terminal domain of the Spike protein has been identified by a team researching COVID-19 therapeutics.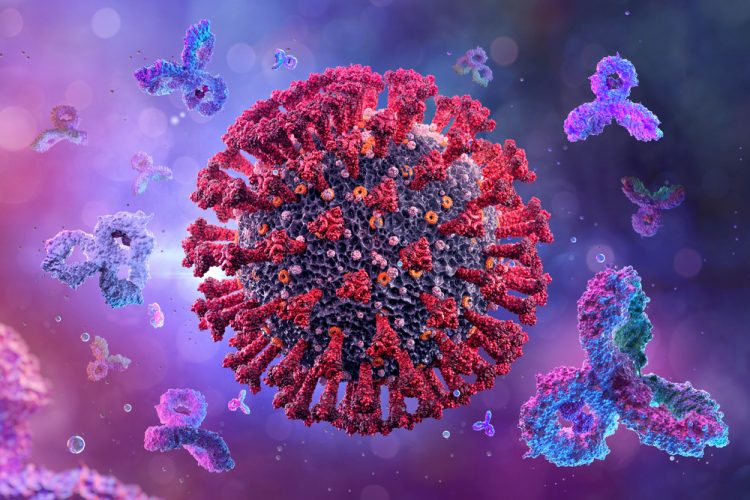 A new study has discovered a neutralising human antibody that binds to the N terminal domain (NTD) of the Spike (S) protein of SARS-CoV-2, the virus causing the COVID-19 pandemic. 
Led by researchers at the Academy of Military Medical Sciences, China, the team investigated the entire S protein of SARS-CoV-2, rather than just the protein's receptor binding domain (RBD). 
They collected plasma and peripheral blood mononuclear cells from 10 Chinese COVID-19 patients who had recovered from infection. After this, they screened the samples for S protein-specific antibodies, determining the binding specificity using an enzyme linked immunosorbent assay (ELISA).
According to the researchers, there were three mAbs that showed neutralising activities against SARS-CoV-2. One promising antibody, a mAb named 4A8, exhibited particularly high neutralisation potency against both authentic and pseudotyped SARS-CoV-2 in vitro, but did not bind to the RBD of the S protein. Therefore, although they found that 4A8 does not block the interaction between angiotensin-converting enzyme 2 (ACE2) and the S protein, which the virus uses to enter human cells, to was still able to neutralise SARS-CoV-2. 
The researchers then used cyro-electron microscopy (cryo-EM) to determine the structure of the antibody-S protein complex. They defined the epitope of 4A8 as the NTD of the S protein. They also speculate that 4A8 may neutralise SARS-CoV-2 by restraining the conformational changes of the S protein.
As such, the team suggest the NTD of the SARS-CoV-2 S protein as a target for COVID-19 therapeutic mAbs. They also say that a combination of 4A8 with RBD-targeting antibodies could be used to avoid the escaping mutations of the virus and serve as a promising 'cocktail' therapeutic.
The team further suggest that the findings from their study could be used for the development of a structure-based vaccine design against SARS-CoV-2.
The results can be found in Science.