timsTOF MALDI PharmaPulse, a trapped ion mobility-enabled mass spec solution for label-free HTS in drug discovery
Supported by: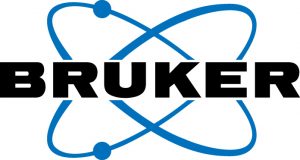 Watch our free on-demand webinar to discover how the new timsTOF MPP product solution, with its dedicated MALDI PharmaPulse 2023 HTS software suite, improves data quality and accelerates high-throughput screening in drug discovery.
About this webinar
In this webinar, we introduce the timsTOF MALDI PharmaPulse (MPP), a next-generation label-free solution for mass spectrometry (MS)-based high-throughput screening (HTS) and ultra-HTS (uHTS), taking advantage of Bruker´s innovative timsTOF technology.
timsTOF MPP combines the unparalleled speed and proven robustness of MALDI with trapped ion mobility spectrometry (TIMS) for ultrafast separation in the gas phase and high-resolution, accurate-mass time-of-flight (TOF) MS detection, allowing for new, deeper insights into molecular interactions at HTS compatible reading rates. Advanced timsTOF MPP operation modes provide enhanced assay specificity and thus open up exciting new possibilities in a broad range of HTS and uHTS applications in early drug discovery, including biochemical and cell-based mechanistic assays, cell-uptake assays and binding assays. In addition, timsTOF MPP serves as a highly capable platform for collision cross section (CCS) aware, near real-time verification of synthesis products obtained from high-throughput experimentation (HTE) chemistry in search of new drug molecules.
In this event, discover how the timsTOF MPP product solution includes the dedicated MALDI PharmaPulse 2023 HTS software, guiding the user through setup and execution of various screening workflows, featuring an automation interface for seamless integration with lab automation systems and providing a customisable export interface for transfer of data and results to external downstream analysis software.
Learning outcomes of this webinar
Explore the latest mass spectrometry technology for high-throughput screening in drug discovery
Learn how timsTOF MALDI Mass Spectrometry will increase data quality in label-free HTS and uHTS
Understand how CCS-enabled near real-time synthesis screening will accelerate HTE chemistry in drug molecule design
Ask our expert questions and benefit from his knowledge and experience in mass spectrometry for HTS.
Our speaker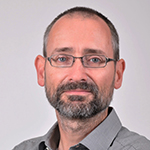 Arndt Asperger, Senior application specialist MALDI Mass Spectrometry
Arndt Asperger, PhD, is working as a senior applications scientist at Bruker Daltonics GmbH & Co. KG, Bremen, Germany. Arndt is analytical chemist by training and got his PhD from Leipzig University. He joined Bruker in 2002 and has been working in various positions related to MALDI-MS applications and applications development. His current focus is on applications development of MALDI based high-throughput MS methods.
For research use only. Not for use in clinical diagnostic procedures.