How 3D biology is shaping the future of drug discovery
Supported by: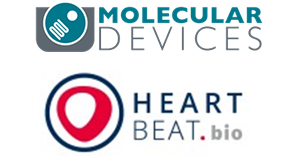 Join this virtual panel discussion to identify ways to overcome common challenges in 3D biology research, regardless of where you are in your journey.
About this webinar
For every drug that makes it to the finish line and into the clinic, another nine do not succeed. This alarming failure rate can be traced back to an overreliance on two-dimensional (2D) cell cultures or animal models that do not closely mimic complex human biology, often leading to inaccurate predictions of a drug's potential and extended drug development timelines.
New and innovative three-dimensional (3D) models – such as organoids – enable more accurate predictions of patient responses to novel medicines early on, while also streamlining drug development time and cost.
In this session, leading experts from the industry will discuss the promise of 3D biology and organoids for advancing drug discovery. They will examine how to overcome challenges involved in 3D biology and what the future of organoid research will look like.
Benefits of attending
Explore how 3D biology is empowering researchers to fast-track novel medicines' time to market
Identify ways to overcome common challenges in 3D biology research, regardless of where you are in your journey
Hear expert perspectives on the importance of using 3D models in drug discovery and how they plan to increase adoption in their own operations
Ask speakers questions and learn how you can apply answers to your own research.
Our speakers
Ilya Lukonin, Scientist Organoid Phenotyping, Roche Institute for Translational Bioengineering

llya received his Bachelor and Master degrees in Biochemistry from the Freie Universität Berlin, Germany. Driven by his interest for imaging and multivariate data analysis, he joined the lab of Prisca Liberali at the Friedrich Miescher Institute in Basel, Switzerland for a PhD project where he investigated the molecular mechanisms that underlie the development of intestinal organoids by means of high content screening. In 2021, Ilya joined the Organoid Phenotyping group at the Roche Institute for Translational Bioengineering (ITB) in Basel, Switzerland where he is working on driving the human model systems towards application in pharmacological research.
Florian Fuchs, Chief Technology Officer, HeartBeat.bio

Florian is an expert on advanced cellular models and early drug discovery. Trained as a chemist, he quickly got interested in biological models and assay evaluations. Having received his PhD from the Ludwig-Maximilians-University at Munich and educated himself on genome-wide siRNA perturbations and implementation of high-content screening at the German Cancer Research Center at Heidelberg, he joined the Novartis Biomedical Research Institutes at Novartis Basel in 2010. In 2021 he moved to work as a lab head within the Lead Discovery Screening Department of the Nuvisan Innovation Campus Berlin. In February 2022, he joined HeartBeat.bio as Chief Technology Officer.
Shantanu Dhamija, Vice President of Strategy and Innovation, Molecular Devices

Shan joined Molecular Devices in April 2021 as Vice President of Strategy and Innovation to lead strategic planning and inorganic growth initiatives. He comes from Leica Biosystems, a Danaher company, where he started in 2014 as Director of Strategy and Market Analytics and was responsible for Strategic Planning, Mergers and Acquisitions (M&A) market work and Market Intelligence. Prior to Danaher, Shan was a part of Deloitte Consulting's Healthcare and Life Sciences Strategy and M&A practice. He earned his MBA and graduate degrees in Electrical and Biomedical Engineering from the University of Michigan, Ann Arbor and his bachelor's degree in Electrical Engineering from the University of Delhi, India.