Translating complex, high-parameter immune data from clinical samples into actionable disease insights
Supported by: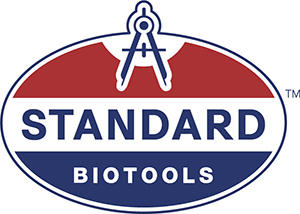 Watch our on-demand webinar to hear about advances toward precision medicine through the use of cutting-edge methods and analysing critical patient immune data in response to therapies and disease progression.
About this on-demand webinar
Session 1 – Immune health: Broad and deep immune profiling to improve patient care
In this session, Allie Greenplate, PhD, discusses the translation of high- parameter immune profiling and integrated data analysis of clinical samples into quantitative, actionable health information for patient care.
Key learning objectives
Exploring the role of immune health in diagnosing, treating and/or preventing human disease
Leveraging human immune insights for clinical decision support
Simplifying high-parameter cytometry using a 30-marker CyTOF®Maxpar® Direct™ Immune Profiling Assay™
Session 2 – Interrogating the non-small cell lung tumour microenvironment using imaging mass cytometry in TRACERx
In this session, Mihaela Angelova, PhD, discusses how analysing the tumour microenvironment (TME) was important to the goal to optimise cancer immunotherapy in TRACERx, the largest prospective study of untreated, early-stage non-small cell lung cancer (NSCLC). She presents the use of Imaging Mass Cytometry™ to characterise the TME of 81 tumours, leading to identification of actionable drug candidates across multiple tumour cores and TMEs and a proposed rationale for optimal combination therapy design.
Key learning objectives
Learning about the development of TRACERx-PHLEX, a one-stop pipeline for a robust and in-depth analysis of the TME using multiplexed imaging
Understanding how assessment of immune function, evasion mechanisms and immune checkpoint expression revealed distinct NSCLC tumour classes
Our speakers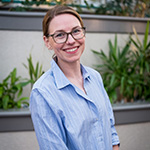 Allie Greenplate, PhD, Director of Strategic Alliance and Operations, Immune Health, Perelman School of Medicine, University of Pennsylvania
Allie Greenplate graduated with a bachelor's degree in biology from Eastern University in St. David's, PA. She spent two years working for Johnson & Johnson, studying antibody responses in cancer and infectious disease, before pursuing her PhD in Microbiology and Immunology at Vanderbilt University. Her thesis work focused on systems immune monitoring in patients receiving anticancer treatment, including immunotherapy and small molecule inhibitors. In 2019, Greenplate came to the University of Pennsylvania to complete a postdoc. After helping mobilise COVID-19 research efforts on campus, she transitioned to her current position as the Director of Immune Health.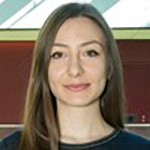 Mihaela Angelova, PhD, Cancer Evolution and Genome Instability Laboratory, The Francis Crick Institute, London, UK
Mihaela Angelova received her PhD in Medical Sciences from the Innsbruck Medical University, Austria, where she worked on the immunogenicity of colorectal cancer with Professor Zlatko Trajanoski. As a postdoctoral fellow in the lab of Jerome Galon, PhD, at INSERM, France, she studied the immune response and immune contexture of colorectal and lung cancer at different stages, from pre-cancer to metastases. Currently, Angelova investigates the tumour microenvironment as a Senior Postdoctoral Training Fellow in the lab of Charles Swanton, PhD, and the TRACERx study.